MPA Chairman John Griffin: 'We Have the Best Brands in Media'

Internet growth and circ pressures among publishers' greatest challenges.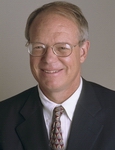 The magazine industry's State of the Union-like address took place today as MPA chairman and National Geographic Group president John Griffin spoke to an audience of about 100 at the MPA's Breakfast with a Leader, held at the University Club in New York City.
According to Griffin, the greatest challenges magazine publishers face today are a time crunch, Internet growth, buyer confusion (advertisers calling for more accountability), circulation pressures (price deflation, verified circ), and the green movement.
"We know there's this tremendous change and we can't predict anything," he told the crowd. "We have to rely on the power of what we have. We have the best brands in media."
The new chairman outlined five opportunities for magazine publishers—to increase the industry's ad market share; increase online reach and revenue; create a stable, timely, credible audience accumulation measurement; promote buying and sampling of magazines; and think green.
Another Call for New Metrics

Like his predecessor Jack Kliger, the CEO of Hachette Filipacchi who was appointed MPA chairman in October 2005, Griffin is reiterating the need for new, more substantive audience metrics in order to compete with other media, so magazine advertisers can make a cross-platform buy and be able to say, 'I know my ad worked in this magazine at this time,' in as short amount of time as possible.
However, Griffin said, "We'll never produce overnights. People don't consume magazines this way, but we can be a lot faster than we are." He said the MPA has been working with research firm McKinsey & Company to figure out "what this would look like and how fast we can get," but the biggest challenge is the methodology.
Griffin agrees that the process of change has been slow but said magazine publishers have to be confident, talk to advertisers and push to make this happen. But, he said, magazine publishers won't be the ones to make it happen—they just need to be prepared to have this information available. "People need to be able to buy us the way we want them to buy us," he said. According to Griffin, the MPA has conducted 20 interviews with influential "senior people" in the ad business about how they would react to such new metrics.
Dysfunctional Family?

Griffin highlighted another of Kliger's professed priorities—getting magazine companies to work together—when an audience member asked if any progress had been made in that area, commenting that the industry "has always been a sort of dysfunctional family." Griffin said it's still hard to get people to work together—at National Geographic, he said, "we have had some talks, but not much to show for them"—but said that Kliger's push for publishers to "sell the industry not against each other" has had an impact on people's perspectives.
Print vs. Online
Though he said it's not time to "flee the Golden Goose" of print, Griffin said more magazine business will be electronic. "We need to create seamless communication between print and online," he said, "and let the marketplace tell us where to go." When asked if this means "we need to rethink who we are." Griffin agreed it was an issue, pointing out that the Periodical Publishers Association in the U.K. is thinking of changing its name and that the MPA is not currently considering a change but may have to.
When asked if there is opportunity in selling online content, Griffin was not optimistic. "To be charging for information? We would love to, but I'm not sure if we will be able to compete that way," he said. However, he said, various parts of what we do can be paid—at National Geographic, archives and photo contests are two such opportunities.
The Power of Magazines
Griffin spent a good part of the hour-long speech on the power of magazines and their brands. For an example, he pointed to the New Yorker Festival—strong with advertisers for its brand power and credibility with speakers and the audience.
He called for publishers to present the brand power of magazines versus other media to advertisers—including the greater ability to create community, attract a high quality paid audience, leverage the reader-editorial relationship, and sell on trust and environment.
"Are we going to be the flame or the moth?" he asked as a general question to the industry. "What is it that you are, and how are you going to translate that into success? How are we going to be effective in a time of change?"
Meet the Author
---