MPA Announces New Measurement Initiative to Compete with TV, Web

New metrics, issue-by-issue data within 6-8 weeks of publication sought.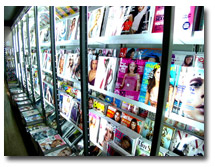 The Magazine Publishers of America—an association for an industry that has struggled in recent years to develop a way to deliver magazine engagement numbers for advertisers used to the immediacy of the Web and overnight viewership of television—today announced a "major initiative" aimed at improving its measurement of magazine audience.
The MPA's plan includes a proposal for new audience-based metrics that count "exposure," "engagement" and "action-taking" as a result of ad placement.
According to the MPA, "exposure" would include "syndicated issue-by-issue data and key demographics such as age, gender, income, ethnicity and family status." Engagement would be based on issue-by-issue recall measurement for individual ads, while the "action-taking" metrics would be self-reported consumer action numbers—including purchase intent—as well as how many consumers go to an advertiser's dedicated landing page on the Web.
As part of its plan, the MPA wants to speed up the reporting of such data—six to eight weeks from distribution date for weekly titles, eight to 12 weeks from distribution date for monthly titles—for the 200 largest magazines.
The measurement initiative is based, in part, on the MPA's partnership with management consultant firm McKinsey & Company, which the MPA says conducted discussions with two dozen clients and agency executives to develop a new measurement approach. A team of executives—including Hearst publishing director Michael Clinton, TV Guide president J. Scott Crystal; Meredith president Jack Griffin, President of the Meredith Publishing Group; MPA chairman John Griffin, Time Inc. EVP John Squires and Hachette president and former MPA chair (and outspoken measurement proponent) Jack Kliger—met with McKinsey last summer to outline the MPA's plan.
"There is real pressure from advertisers for a magazine measurement system that is comparable to other media," "MPA president Nina Link told FOLIO:. "It is the perfect moment."
Now, Link says, the magazine industry needs advertising and research
communities to improve the quality and timeliness of their online survey methodology.
The industry has been down this road before, with little to show for it.
McPheters and Co., a strategic media research firm, pulled the plug on Readership.com—a project, backed by a slew of major consumer publishers, that promised continuous audience measurement on a per issue basis—because some publishers thought the increased transparency would hurt magazines, not help them. (Link says advertisers and publishers have been part of the MPA's plan from the beginning.)
The Audit Bureau of Circulation's much-hyped Rapid Report saw a precipitously slow buy-in from publishers.
Mediamark Research & Intelligence (MRI) launched a similar pilot study in 2006 and debuted the service last June. Link says MRI is still testing the service, and that the MPA fully supports the project.
[EDITOR'S NOTE: The article has been corrected. MRI's pilot study moved beyond its beta-test and did, in fact, launch in June.] 
Meet the Author
---