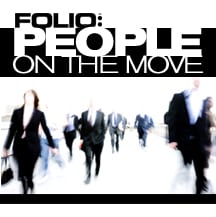 Mother Jones has announced the hire of seven new staffers, made possible by record donations that followed the 2016 presidential election. Among the new hires is Ari Berman, who has long covered voting rights and voter suppression issues at The Nation.
"We are incredibly grateful for the surge of reader support that has allowed us to expand our newsroom at such a crucial time for investigative journalism," said CEO Monika Bauerlein in a statement.
Jamilah King is joining from Mic, where she has been a senior writer, and will grow Mother Jones' race and justice coverage. Also, Dan Friedman, who had been previously been a weekend editor at The Washington Examiner, is now a reporter taking on the foreign influence and national security beat.
The publication also found a new senior news editor in Amanda Silverman, who had been story editor at Foreign Policy, and a director of audience in Julia Chan, who had been a digital editor at the Center for Investigative Reporting.
Additionally, Mother Jones announced the first two filmmakers who will be part of a new documentary film residency, Al Kamalizad and Mark Helenowski. The pair will collaborate with newsroom reporters and editors on film projects.
---
Here are the rest of this week's people on the move…
Stephanie Flanders has been hired to lead a new Bloomberg economics unit. Flanders, who has an array of experience in both the journalism and business worlds, is currently chief market strategist for the UK and Europe at J.P. Morgan Asset Management. She joined the organization in 2013 from the BBC, where she had been economics editor.
Lauren Buzzeo has been appointed managing editor at Wine Enthusiast. She most recently served as senior editor, and has also served as Tasting Director since 2012. Buzzeo joined the publication as Tasting Coordinator in 2006.
The Atlantic has added foreign policy experts Kori Schake and Amy Zegart as contributing editors covering national security and international affairs. Schake and Zegart have recently written for The Atlantic and are both fellows at Stanford University's Hoover Institution. Schake served in various policy roles, including as the Director for Defense Strategy and Requirements on the National Security Council under President George W. Bush.
Finally, BPA Worldwide elected six new board directors at its annual meeting, each of whom will serve a three-year term:
Kevin Arsham, partner and director of B2B operations at MediaCom

Greg Cira, VP, group publisher and CFO at Babcox Media

David Fineman, VP of media at T. Rowe Price's Enterprise Marketing Services

Glen Gudino, founder and president of Applied Technology Media

Roni Jenkins, VP of interactive marketing at Assembly

Joann Kropp, VP of global data strategy and business development at Informa Business Intelligence