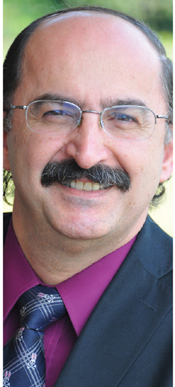 To paraphrase an old saying, "a new magazine is like the beginning of all things, a dream of possibilities." That was the dream of possibilities of the 752 new magazines that appeared on the nation's newsstands between October 2008 and September 2009. Once a year I study and sift through all the new titles that I have acquired, read all the reviews, check all the quotes and select the few that represent what I have been calling the Most Notable Launches of the Year. Those magazines are based on more than just whether or not I think a magazine will survive to a ripe old age. In fact, a magazine's chance of survival is one of the least important factors in my decision to name a magazine as notable. Notability is all about the impact of the printed product on me as a reader and on the industry. There are five questions I ask myself when I consider notable launches:
-How much publicity did the magazine generate?
-How relevant was the magazine to the intended market?
-Was the magazine notably diversified and specialized?
-How innovative was the magazine?
-Was the magazine so bizarre it had to be included?
These magazines are all notable because they met the criteria of these questions. It's a great group of magazines and I think, by the time you finish reading this, you may find yourself needing to go to the newsstand to pick up a few copies.
Contrary to popular belief, 2009 was a very active year for magazine launches. Even large publishing houses were still churning out new titles. Since the industry seemingly came to a crashing halt in September 2008, we are starting to see more and more evidence that the American publishing model of the past is dead and that our industry has to innovate to survive. Many of these notable launches are witnesses to that. Food Network Magazine went after readers in direct response to market research that showed that an overwhelming number of Food Network viewers wanted—no, demanded—a print publication. Fresh Home found a new way to use repurposed content from another continent to better build a brand. Mine has been a wonderful experiment in stretching the limits of personalized content and advertising for individual readers. The rest of the list is just as extraordinary. Just read on and see for yourself what the notable launches of a rebounding year in our industry look like.
Needless to say that each one of those new titles is trying to achieve a relationship with its intended audience. The majority of new magazines will have a one-night stand with their audience, some more will have a love affair with their audience, and a few, very few notable ones will have a long lasting relationship with their audience. What follows are few of those notable magazines that hope for a long lasting relationship with their readers.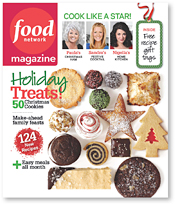 Food Network Magazine: The Most Notable launch this year was by far the easiest choice to make. All others were distant seconds. Food Network Magazine demanded the attention and rose to the top of the pile. A magazine born right after the major economic crash of 2008, it launched with a modest circulation of 300,000, focused solely on the customers who count—the readers—rather than counting customers and soared to new levels of circulation in an atmosphere of continuous audience declines.
No other magazine launch can match what Food Network did this last year. In a short period of time its circulation jumped to more than one million. It took Gourmet 74 years to get close to a million circulation. In fact, when I asked Food Network publisher Vicki Wellington her five-year goal for the magazine, she jokingly said, "achieve world domination."
As for the rest of the crowd, here are the next dozen most notable launches of 2008-2009, including a tribute to two groups of magazines that helped move and sell more magazines on the nation's newsstands this period more than any other: magazines devoted to President Obama and to Michael Jackson.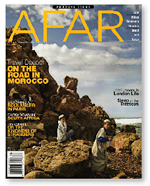 Afar: For as long as photography has been an active part of print, travel magazines have been making an impact on newsstands. With its new twist on an old favorite, Afar has the chance to create a new niche in the travel category.  It is definitely not your father's travel magazine.
Blurt: Here is another music magazine that ignores Top 40s and tries to tip the scales for lesser-known and independent groups. The day that folks will stop practicing in garages and launching music bands via You Tube and other social networks sites will be the day that music magazines aimed at the underground music groups will cease to exist.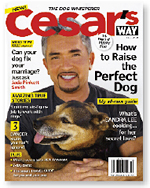 Cesar's Way: Talk about a great American story. Here is a man who came to the United States in 1990 and didn't know a single English word. Fast forward two decades and he is a household name with anyone who owns a pet. This is just another magazine that needed to extend its brand from television to print to preach the message of the "dog whisperer" across ink and paper the same it does on the pixels on the screen.
Disney 23: Membership pays. Here is a magazine that knows its audience well enough to produce content exclusively for the huge Disney fan base. In fact, it is so exclusive, that the fans have to shed $15.95 for every single issue. That cover price isn't an issue because D23 readers know membership comes with a price and of course a lot of benefits.
Fresh Home: Fresh Home is an example of using good ideas to launch quality magazines in a difficult economy. The Reader's Digest network overseas had a wealth of information just ripe for repurposing to better fit the American market. Perhaps this is the future of the industry, or maybe it's just a cheaper way to have content. Time will tell, but for right now, this one is worth a look.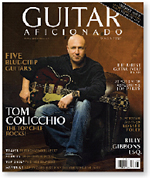 Guitar Aficionado: Guitar Aficionado does for guitars what Cigar Aficionado has done for cigars. Rather than dealing with the rules of instruction and how you can become a better musician, Guitar Aficionado deals with celebrating guitars and the relationship we have with the instrument.
Jacques: The American magazine industry has dreamed for a long time of a magazine that follows the European model of tasteful, erotic titles—and survives. Maybe with the ubiquity of XXX adult material online and in print, the market is finally ripe for a photo-driven, coffee table erotic publication.
Mine: This is one of the best examples of how technology will impact the future of print. Instead of killing print, technology is actually enhancing the printed product by helping the folks at Time Inc. create a magazine for specific readers in its content and advertising. It has been a great experiment, and I am excited to see what happens next.
Prestige: Against all odds, amidst the worst economy in decades, yet another magazine tries to break into the upscale market in New York City. The folks at Prestige deserve notable status simply for the courage it takes to crack into this market. In normal times it could be a magazine with great potential, but who said these are normal times?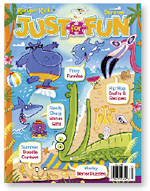 Ranger Rick's Just for Fun: Children don't read, right? Apparently they do because new children's magazines are launched year after year. At some point magazines like Just for Fun are going to finally debunk this terrible myth. The powers that be in the magazine world would be wise to take notice of the continued success of children's magazines like Just for Fun and the other advertising-free children's magazine on the market now.
Rebel Ink: How far can you dissect the category of tattoos? What used to be a specialty topic itself is now a category with more and increasingly niche titles popping up. These magazines aren't just about tattoos anymore, they are about the people who have them.  If tattooing alone is not an act of rebelling, how about combining the two together for an end result Rebel2?
Sandra Lee's Semi-Homemade: How many celebrity chefs can you take from the Food Network and create magazines around? Apparently, as many as you want. Even with the death of Gourmet, the food category doesn't seem to be showing any slowing in growth.
And last but not least two notable categories of magazine launches: the Obama titles and the magazines dedicated to Michael Jackson:
Barack Obama titles: The power of print is ever-apparent when momentous occasions happen. With the election of the first African-American president, newsstands saw an explosion of an almost countless number of magazines centered on Barack Obama. The sheer volume of these titles and importance of this event in history makes these magazines notable.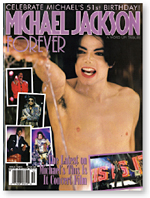 Michael Jackson titles: No other medium can capture unthinkable moments as well as print. In the case of these magazines, I mean the unexpected death of an international music icon. Magazines like these may be quick "one-night stand" titles that don't bring in many return customers, but they still show the power of ink on paper.
SIDEBAR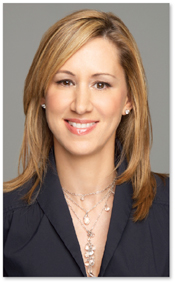 The Most Notable Launch of the Year: Food Network Magazine
Publisher Vicki Wellington's recipe for launching a magazine: A great product and a solid staff.
What advice does the publisher of the Most Notable Launch of the Year have to offer future magazine publishers? "Keep it simple," says Food Network Magazine publisher Vicki Wellington. "A magazine, especially a new introduction, has to be truly unique," she adds. "It has to fill a gap in the marketplace with content that engages readers and is delivered in exactly the way they want it to be delivered. In our case, that means with fun and friendliness."
Samir Husni: Food Network Magazine was launched in the "worst of times." The economy imploded two months before the launch date, ad pages are on the decline, prophets of doom and gloom say print is dead, etc. etc. With all the odds against you, what was the thinking behind Hearst launching such a magazine at such a time?
Vicki Wellington: Well, it certainly proves that there's never a bad time for a great, unique idea. Hearst and Scripps had been talking about partnering on a magazine for months, and before we even put a test issue out, we did a lot of research and talked to consumers and Food Network viewers about the kind of magazine they wanted. What we learned was that people are passionate about entertaining, cooking and Food Network's personalities and they wanted the magazine to be an extension of what they loved about the network.
And of course, as it turns out, the timing was just right for the launch of Food Network Magazine, as consumers are eating and entertaining more at home and looking for an approachable epicurean magazine. We have delivered that with a brand they know, love and trust that offers fun, friendly content with a great personality.
Print is very much alive and well. It's re-interpreting how the print package needs to go out and I think it shows you that for any marketer—it doesn't even have to mean just print—if you put out a good product that's unique and really sell a niche that is not being delivered upon, it's going to sell and people are going to buy it and you've got yourself a viable business if you do that.
SH: What was the biggest surprise that faced you during the launch period?
VW: We had to hit the ground sprinting—not running. There was no warm-up period—but mine is a team of multi-tasking sales and marketing professionals, and we had to be strategic and develop a marketing plan for this product.
This thing honestly was on fire. We had the luxury of launching on TV and online and across all these wonderful platforms with this brand that I had no idea was such an amazing brand to so many people and it was on fire. You couldn't get in early enough, you couldn't stay late enough. You know when you're on the treadmill and you're on level 3 and you pop it up to 4 or 5. You were on 10 but your sneakers are in a double knot. It was a good thing, but you could never do enough in any given day, which gets hard.
SH: With the launch of the new Cooking Channel, is there any talk about a line extension of Food Network Magazine to a Cooking Channel magazine?
VW: Scripps is revamping Fine Living into a new network with the working title "The Cooking Channel," which will be more instructional in nature, while Food Network will continue to skew towards the celeb/entertaining food front. This new network launch speaks to the success of the food category overall and its popularity and growth, and we're looking forward to the debut in 2010.
SH: What is the role of multi-media in the success of Food Network Magazine? What are you trying to do to amplify the print edition while driving traffic to and from the television and Web channels?
VW: Food Network Magazine is much more than just a magazine. It's part of a powerhouse brand—Food Network is in almost 100 million homes (with 41 million viewers a month) and FoodNetwork.com is the #1 food site, reaching approximately 10 million unique visitors online.
Multi-platform partnerships are a big part of our success, circulation-wise, editorially and with advertising. In fact, even with only five issues in 2009, we have sold a number of large-scale, integrated partnerships to major marketers, including American Airlines, Intel and Visa.
Each Food Network-branded medium (print, TV, online) enhances the others: each serves a different purpose for consumers. For example, Guy Fieri will be on the air with a Super Bowl special and will give a shout-out for viewers to check out his favorite Super Bowl dishes in Food Network Magazine, which did a feature on the behind-the-scenes of Guy's Super Bowl party with his pals, and from the pages, we'll invite readers to vote on FoodNetwork.com for their favorites. It really is 360°.
SH: What do you think are the major determinants for success in today's market place for a new magazine?
VW: A successful magazine needs to start with the consumer and the brand. Before launching Food Network Magazine, we did extensive research gauging consumer interest—and as our circulation just hit 1.1 million with our fifth issue, I would say that is a major determinant of our success. A magazine, especially a new introduction, has to be truly unique, it has to fill a gap in the marketplace with content that engages readers and is delivered in exactly the way they want it to be delivered. In our case, that means with fun and friendliness. When you've got the readers' attention, the rest falls into place; without it, you may not reach your goals.
Do magazines have to be reinvented? Yes. You look at this magazine and even the recipe index, and it's a little like navigating online. I think it looks differently and I think it navigates differently and it brings different pieces to the party than a magazine did a year or two ago but that's part of what every industry has to do to constantly reinvent.
SH: When you look at the work that you've done at the Food Network Magazine and then you look at other publications out there, many are not doing as well. Do you think the days of these institutional publications where they had the sense of entitlement, the market is theirs, are long gone?
VW: I think there is no sense of entitlement. I think it is a new game to be had. I think that's probably a good thing. We have the most junior people to the most senior and every one of us for example are doing so many more jobs than I think you typically see at a magazine. We just are. Not one person on our staff would say, "Oh, that's not my job," or "I don't do this." Everyone, including me, all of us, are doing a lot of things. The good news is, you're very close to the business that way. You feel it and you feel like you know what needs to be done and you just do it and you move on.
SH: What advice will you give a person coming to you saying, "Ms. Wellington, I want to start a new magazine"?
VW: I would tell them the story of the way we did it with Food Network Magazine: it's great to start with a solid, well-respected brand; find an amazing, energized editor to interpret that brand, like we have in Maile Carpenter, who really understands what Food Network and its programming are all about; do lots of research and once you've done all that, create a print product that captures and enhances the spirit of the brand in a unique way that will resonate with consumers.
If you come up with an idea that is unique, you have to gauge, as we did, that there's consumer interest. It can't start with the ad model. We do think it's that simple.
SH: One final question. Finish this sentence, "In the year 2015, Food Network Magazine will. . .
VW: Achieve world domination! Seriously, there is no end to the possibilities for Food Network Magazine as far as circulation and advertising in the next five years. I am already looking forward to a wonderful follow-up interview with you in 2015 to give you all the details!