More Magazines Returning from the Dead

On the brink of extinction, some publishers are finding financial lifelines.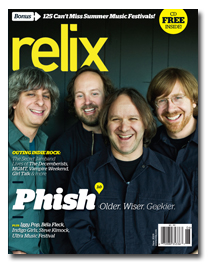 The economic recession has put the traditional publishing model to the
test, to put it mildly. With advertising dollars plummeting, publishers
have been scrambling to find new revenue streams. Many magazines are on
financial life support right now. Others, as we are all too aware, have
folded.
But more and more of these grim stories have produced
silver linings. Magazine publishers that either folded or were on the
brink of bankruptcy have managed to secure outside financing to stay in
business.
East West founder Anita Malik said she plans to relaunch
the bi-monthly magazine targeting Asian Americans in September after
more than a year-long hiatus. Although Malik is still looking for
additional investors, she told FOLIO: she needs only $150,000 to
$200,000 to get the print edition up and running.
This month, 35-year-old music title Relix returned from the dead.
It was acquired by a group of investors—including a core group of the
magazine's employees—three months after being put on temporary hiatus
by publisher Zenbu Media.
As of last week, Decatur, Georgia-based Paste raised $166,000 from readers as part of a campaign to save itself from bankruptcy.
I think these are just the tip of the iceberg. Garden & Gun, JPG and Natural Solutions magazine publisher InnoVisions Health Media all were on the brink of extinction, but managed recently to find financial lifelines.
For
publishers and PE firms with capital to spare, now is proving to be a
good time to make strategic acquisitions and/or investments in magazine
products that—with some creative thinking on the business side—show
potential to be profitable.
Meet the Author
---