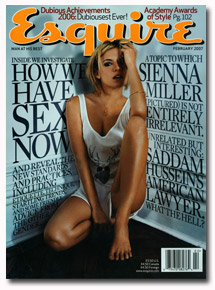 Less than two weeks after saying it was exploring cost-cutting measures, Esquire publisher Hearst has confirmed that layoffs have been made company-wide.
Exactly how many employees have been laid off was not immediately clear. A spokesperson declined to comment on the terminations other than to say they were made as part of Hearst's effort to "streamline" its businesses.
"Suffice it to say that changes are minimal compared with some of our competitors," the spokesperson wrote in an e-mail to FOLIO:.
When asked about the cost cutting measures late last month, the spokesperson said that "in some cases, that may mean shifting resources and adjusting staffing."
With print advertising in a precipitous decline, publishers including Time Inc., Rodale, Condé Nast, Nielsen Business Media and BusinessWeek publisher McGraw-Hill in recent weeks have reorganized and/or cut staff in efforts to cut costs.