The regional magazine space experienced a major shakeup last week when its largest luxury lifestlye publisher, Modern Luxury, acquired its second-largest, GreenGale Publishing, for an undisclosed sum.
The deal may be seen as a logical consolidation of media brands that serve a luxury retail market going through its own slowdown, but it comes with an interesting twist: Modern Luxury says it has no plans to shutter or even downsize any of the GreenGale titles it purchased, including those which formerly competed head-to-head with their new portfolio-mates.
Folio: sat down with Modern Luxury CEO Michael Dickey to learn a little bit more about his company's plans for the newly acquired portfolio — which includes titles like Hamptons, Michigan Avenue, and Ocean Drive, among 13 others — and where the luxury lifestlye publishing space is headed.
---
Folio: Modern Luxury and Niche Media/GreenGale have been competitors for some time. Was a merger something that had been discussed in the past?
Michael Dickey: There have been conversations going on between the two companies for the past four or five years. Consolidation was something that naturally had to happen in the market, and it made sense for the two companies to come together.
Folio: That natural consolidation, is that something you're seeing on the advertising side?
Dickey: Well, it's a couple of things. [GreenGale] was in markets that we weren't in, so for us to finish our buildout, it was easy to add four markets where we had no presence — Austin, Boston, Philly, and Vegas — and then where we overlapped in the remaining markets, including in two very large ones served by iconic [GreenGale] brands, [Miami's] Ocean Drive and Hamptons, it made perfect sense to grab those marquee brands and bring them into the fold as well.
So it was the perfect time to make an acquisition with very little waste, and we think it's going to benefit us by providing a much stronger presence in the markets where we overlap, as well as bringing those additional markets into the fold. We'll be better able to serve our customers and our clients.
Folio: Those were four markets you were looking to expand into, and this was the ideal way to do so?
Dickey: Yes, it was quicker to jump into those markets with pre-existing brands, so it made the most sense.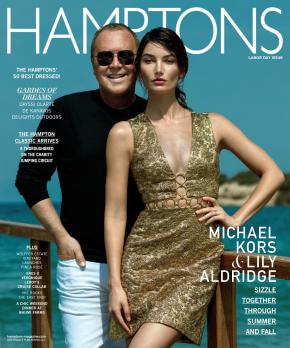 Folio: Are you selling that to advertisers as something other national publishers can't offer — that combination of local presence and national scale across all of these luxury markets?
Dickey: We offer something no one else can offer. We are local experts in each of these markets. We have full staffs, we live there, we breathe there, we eat there, we socialize there. Outside of New York, the national brands don't have that. We can offer unparalleled brand activation, we can tell them where the hotspots are in each city, where they should rent retail space, what events they should be associated with.
We're the complete one-stop shop for all luxury brands as they go into these markets on a national basis, and then on a local basis we connect business owners with other business owners in a way that national brands can't, and [at a price] that most of these local businesses can afford.
Folio: So a big part of this is being able to offer integrated sales across multiple regional markets?
Dickey: Absolutely. We focus on the top 24 luxury markets, which includes the major cities as well as smaller resort markets like Aspen, Scottsdale, the Hamptons, where the billionaires live and play. We're able to offer our entire portfolio on a strategic level, and then tactically, if there's a store opening or sales are down in a single market, we can activate in that market. So they get the best of both worlds.
Folio: Two of those resort markets you mentioned, Aspen and The Hamptons, will now be served by multiple, formerly-competing titles under the same portfolio. How will you go about deciding how to shift the focus of those titles or differentiate them?
Dickey: The titles themselves have coexisted for anywhere from a year to 10 years, depending on the market. Obviously, the market supported both of them for that period of time. So we'll maintain separate sales staffs, separate publishers, separate editorial. We'll share back-end offices, but we're mainly focused on where we are distributing to get better coverage for advertisers so we don't have duplication on our distribution, which will encourage advertisers to buy both titles.
Folio: So there will be more of a shift in distribution or marketing than in coverage?
Dickey: Distribution will be first and foremost. For marketing and events, we'll be able to use resources from both titles.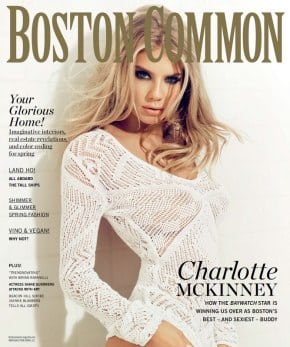 Folio: Logistically, what happens to the titles that were purchased from GreenGale?
Dickey: Where it makes sense, and based upon lease schedules and everything else, we'd love to house everyone together. In Miami, they'll remain separate for quite some time. In New York, we'll maintain the separate offices, but the local staffs will be together, while the national staffs will be in a separate location. In Los Angeles, we will consolidate into one office. In Chicago, where we have a very large office, we'll consolidate. We'll have some savings and some synergies based upon office space, for sure.
Folio: Looking forward, you just expanded into Silicon Valley and you've got Palm Beach launch coming up this fall. What kind of impact has this acquisition had on Modern Luxury's plans going forward?
Dickey: First of all, we want to integrate and get the companies into one culture. That's our top priority. As we do that, when it comes to the tiles we've acquired, we want to expand the editorial teams, expand the sales staffs, put them more in line with how Modern Luxury staffs its publications. So culture is step one, and step two is to increase the staff size in sales, editorial, and maybe some marketing.
Step three is to increase frequency back up to what we feel is a good rate, and that's between eight and 10 times per year. Currently, all Modern Luxury city books publish 10 times per year, and all but two of the former GreenGale titles publish six times. So we'd like to get them up to eight or 10 over the next year or two. On top of that, we'd like to build out our portfolio of publications in each market, which would include interiors, weddings, men's books, and visitors.
We'd like to add those things a title at a time, interiors and weddings first and foremost. Then we'll start to look at expanding into another market. The only other real luxury market that we see — where luxury brands are interested in having us go – would be Seattle/Portland, but that's a little ways away.
We're not necessarily interested in going into the top 40 markets or anything else. Based upon where the luxury environment is, as retail space constricts, there will be more and more focus placed on those top 25 luxury markets [including Palm Beach]. We feel that we're perfectly placed to serve advertisers' needs in those places. We're very bullish on print. Thirty-five percent of all luxury brands' ad spend is on print, which is quite a bit higher than any other retail sector.
Folio: That's a model that's worked well for you in your more established markets, the four specialized publications branching off of that main city book?
Dickey: Yes, we do a wonderful job on that in quite a few of our markets, especially in Miami, Atlanta, Chicago, Dallas, Houston, Los Angeles. All of those markets have the full or almost-full complement of our titles. Again, we want to become a one-stop shop for those luxury brands.
Folio: A major trend, at least that we've observed among titles that are heavily dependent on luxury advertising, is a pullback on print spending in that space. Is that one-stop-shop offering something that you feel will help Modern Luxury's titles stay immune to that trend?
Dickey: Luxury by itself, by definition, is something that is in little supply and high demand. It's expensive. There's been such a homogenization in the retail space. You go into any city, and it's the same stores and the same merchandise. Most retailers realize that they have to have different product offerings in different cities across the board. By doing that, you create scarcity, which creates demand. That's just what's going to have to happen.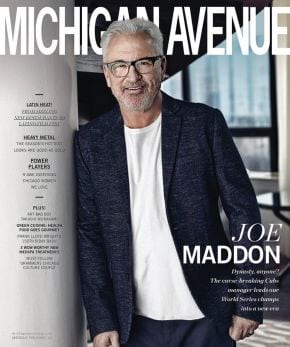 Folio: You mentioned that a major priority is integrating these new brands into one culture. What is that Modern Luxury culture, in your mind?
Dickey: We divide our company into three segments: marketing, editorial, and sales. Each have their own different culture and different needs and wants. From the sales side, we're very focused on teaching, training, and accountability. In terms of editorial, we are fully focused on creating the best, most relevant content in each of these cities — not focused on press releases, but on a local editor crafting and creating a story that is of interest to our readers. Marketing ties directly into sales, focused on creating the best events that we can do brand activation, and also which provide an experience for our readers that they can't get anywhere else.
Folio: From an organizational perspective, is there a need for those three departments to cooperate more than in the past?
Dickey: Sales and marketing have always worked closely. In terms of editorial, we've always had them separate from sales. There's always communication, but there is no pay-for-play with what we do.
Folio: What about when it comes to something like marketing services or custom content?
Dickey: We have a custom content division, and we create custom content for advertisers in the form of magazines or brochures. We haven't focused on creating content in terms of content that we'll run on our websites. We are a strong believer that we are a trusted source for our readers. We don't want to try and purposely confuse them with content. If we do run an advertorial in print, it's completely stated up front, separated, and designed differently from our typical editorial. We don't run it on the digital side because it's too confusing to our readers. Once we lose the trust of our reader, we've got nothing.
Our sites are not open to programmatic buying. We don't get involved with that. Everything on our sties is sold by us, every advertisement in the magazine is sold buy us. When our clients advertise in Modern Luxury, they know that ad is going to be in a safe place.