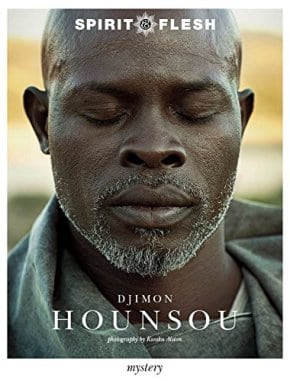 ​You are the founder, editor, creative director, and all-around driving force behind a small, independent magazine aimed at a somewhat indeterminate audience. You need cover art for your next issue. Nothing special leaps to mind. Except, maybe, perhaps…well, OK, you decide on a picture of your very own grinning mug, accompanied by an explanation in large type, "I will create an interesting and engaging magazine for you."
Bold? Absolutely. Narcissistic? Sure. Unprecedented? Maybe. But under the circumstances, who would fault you for your immodest cover pick? Especially because it would, in fact, be the inspired choice.
So, these are the circumstances in question: Les Jones, who is the man behind (and on the cover of) Elsie magazine, is a mad, congenial genius of a magazine maker. The recently-published fourth issue of his magazine, like the ones that came before, falls somewhere curiously/weirdly between a journal and a scrapbook. It doesn't matter how you characterize it, not even to Jones.
"My magazine doesn't have a target audience or a big message. I just put it out there," he told me the other day by phone from England, where he lives.
Like many other independent magazines that are the product of a singular vision and a profound passion for the medium, Elsie is intended chiefly to fulfill the dreams of its editor. If audiences follow, great.
In this booming digital era, it's many of the indie titles that best represent the heart and soul of what it means to be a print magazine. They are not intended to be websites first; they are print books first and always, and with good reason.
The major mags — produced with serious corporate money and filtered through layers of editors and a legal defense team — are competently produced, intelligently edited, and predictable (to a fault). You can most always count on them to be published on a reliable schedule too. Not so much for these indies.
I compare the slick national magazines to studio-driven motion pictures: They generally deliver the goods, and production values can be spectacular. But how often do you leave the theater feeling you have been in the presence of greatness?
By contrast, the lower-budget, non-studio films, often written and directed by one and the same person, at least present a clear vision, uncontaminated by the kind of "studio notes" that frequently dilute what the picture's writer or director had in mind at the outset. Creativity by groupthink is too often a prescription for cold porridge.
A niche among niches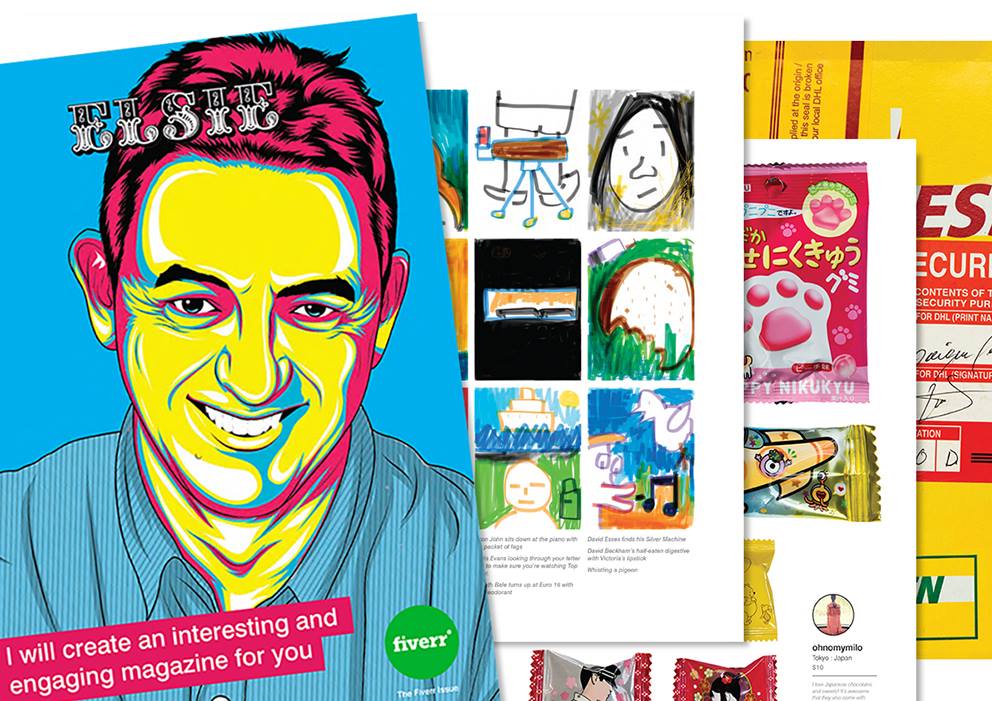 Unfortunately for consumers, the best indie magazines can be hard to find unless you live in a large city. Sometimes, as is the case with Elsie, you have got to pay for a subscription because you're not going to find the book on any newsstands at all. When I spot one of these magical, limited-production magazines on a rack — the cover price is usually steep, as high as 50 bucks — I'll often grab a copy. Like art books, which in a sense they are, they are keepers; you savor them and line them up on a bookshelf, to be savored time and again.
I have a pile near my desk now. Elephant. Frankie. Womankind. Flow. Some have actual paid staff, and they carry ad pages. But all have these several key elements in common: they are decidedly not for the masses; they appeal to readers with a quirky, artistic aesthetic; and they are the antithesis of publishing-behemoth slick.
And one more thing. Most of the more interesting ones seem to originate in the United Kingdom or Australia. Print magazines play a more central role in those cultures than they do in the United States. No shocker, then, that their magazine artisans are so damn skilled at creating print books.
Wherever they may be based, the obsessives who invent and produce these daring (meaning, not terribly commercial) books don't enter the fray with a big vision; they come, rather, with a small vision — the notion of creating something special, different, even bespoke.
If you want to actually talk to anyone at these little mags, good luck. They don't keep public relations folks hanging around in expensive offices. It took me a few weeks to reach the editors of Elsie and Spirit & Flesh, the other indie book I will be addressing here in a minute. They are grateful for the attention, but they don't have much time to go seeking it.
Les Jones, Elsie's Welsh-born creative director, who resides in a village some 160 miles from London, told me he started his magazine "out of a passion to create something of my own, a space for myself, with no one looking over my shoulder." As we shall see with Spirit & Flesh, that is a familiar refrain.
No investor would have backed the launch of Elsie. Its whole purpose, from the start, was to push the limits of conventional magazines, to redefine what they could do. Each issue stands alone as a sort of exploration of the medium: "What am I, as a magazine? What can I achieve? What is my meaning? How can I connect with someone?" The conceit has been tried before, but seldom so guiltlessly.
As an example, Issue No. 3: Les Jones had once photographed a wall in the UK on which dozens of little stickers had been pasted by passersby over time. An ordinary picture, really, but it got Jones thinking. What if he tried to track down each of the folks who had posted one of these stickers, wherever they might be in the world?
It took a year of time, travel, and writing, but his "stickers" issue is exactly what Elsie's editor had hoped it would be: filled with the accounts of disparate travelers from around the globe, with little connection between them except for the fact that they'd passed through London. Odd? Precisely.
In true Les Jones style, the cover was a blank, except for a hand-drawn sticker: "HELLO, MY NAME IS ELSIE."
The most recent issue, the one that features Les Jones on the cover, began with a novel idea. What would happen if Jones relied on Fiverr.com, a worldwide crowdsourcing art site, to commission so-called "Gigs" that could be fine-tuned and then compiled into a magazine? It worked.
Each page of the final product begins with "I will …" per Fiverr custom, followed by the promises of the creatives who accepted Jones' challenge. ("I will send you a handwritten card from Mongolia," "I will answer five questions about African pygmy hedgehogs," "I will crochet a beard for you.") Jones art-directed every page, spending two or three days a week, for months, to complete his one-man magazine. It was a daunting project.
"I had no business plan for Elsie," he told me. "I took the Nike approach on this and just did it."
Fortunately for Jones, when Fiverr caught wind of his project, they volunteered to help offset some of his expenses, seizing on a marketing coup for itself. A nice gesture, but a one-time-only offer.
Now, Jones is preparing to produce his fifth issue of Elsie. If things go according to plan, it should be out early next year. Thematically, what might we expect? "My idea is quite ambitious from a printing perspective," he told me. He's imagining a 150-page issue, each page featuring a completely different kind of creative. Poetry. Pictures. Paintings. Stories. Whatever.
The ambitious part? Completely randomized binding of the pages. Each copy, therefore, would feature unique juxtapositions. Jones, who has been known to call his magazine a "treat-orama," thinks this could result in some fun for the reader.
"I have a lot of ideas" for future issues, Jones told me. And as he emphasized more than once, for him the joy is in doing this for himself and his audience, not for an overbearing client.
A cure to what ails you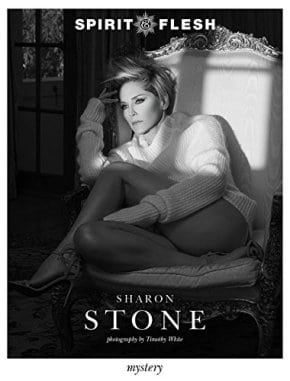 To a large extent, that was the animating inspiration for Spirit & Flesh as well.
In 2010, Yelena Deyneko, an art student who had emigrated to New York from Uzbekistan, found herself profoundly bored. She was married, had a young daughter, and was moving ahead with her long-held plans to be a fashion designer. But she was feeling creatively barren. One day it occurred to Deyneko that producing a print magazine might cure what ailed her — even though she knew nothing about magazines. How to get into magazines?
Two years later, she found an answer. Christopher Austopchuk, a professor at New York's School of the Visual Arts, where Deyneko had been a student, agreed to partner with her on a magazine intended to serve up-and-coming artists. And thus Spirit & Flesh was born.
"Until then, I was not artistically fulfilled," Deyneko told me. The magazine was the answer. It embraced fashion, art, music," essentially all of her interests.
By comparison to Elsie, Spirit & Flesh is pretty conventional. It's an oversized book, printed on glossy stock; it has an actual table of contents and a familiar system of navigation. More than anything, it's a picture book, fairly lavish in its presentation. There are brief interviews throughout. Each issue — the seventh will be published in November — has a theme. The most recent one is "mystery," although you may be hard-pressed to detect the theme were it not stated on the cover.
"There has been an evolution. We have made mistakes," Deyneko acknowledges. "But the vision is true to what I had imagined — creating a storytelling platform for artists, artists who are obsessed."
Beginning with the next issue, she said, the magazine may carry a tagline to reflect that underlying vision: "In Pursuit of Obsessions." In her own day-to-day world, Deyneko told me, the magazine, which she serves as editor, has assumed a central role.
And for now, Deyneko and her partner are bearing the not inconsiderable cost of producing Spirit & Flesh, which is created in her Brooklyn apartment. However, her team has sold some advertising to help defray costs, and the magazine is available for purchase at Amazon.com for $29.95 per issue.
"It's like a child that grows, a living animal," Deyneko told me in describing her magazine. Creatively, it has a long way to go.
What if it eventually fails? All that investment of time and energy — will it not have been for naught? "I'm not afraid," Deyneko said. "We have taken a lot of risks, but I've never been afraid of failure."
Against heavy odds, her magazine gets published every six months or so. "If you have a passion, you will make something happen," Deyneko said as we concluded our conversation.
Hers is the kind of blind confidence that informs every dreamer who starts up an indie print magazine these days — all the more so if the book is meant to reach other dreamers and schemers as well.