Modern Luxury Goes on the Block

Publisher says 'multiple' parties have expressed interest so far.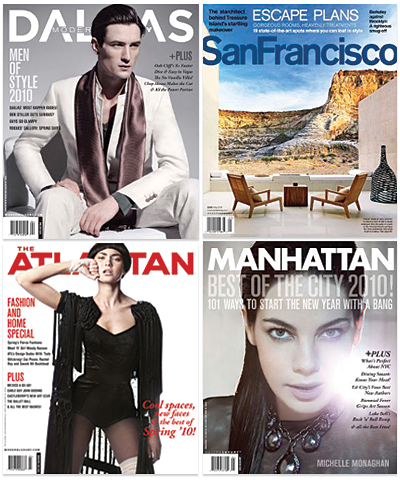 Regional magazine publisher Modern Luxury Media has put itself on the block in hopes either of being acquired or finding a new equity partner.
"A sale is being contemplated now because the business has strengthened and there have been multiple expressions of interest," a company spokesperson tells FOLIO:.
Citing an internal memo from CEO William Cobert, a New York Post report indicates that Modern Luxury aims to have a buyer or investor in place sometime this summer. The company has retained Berkerey Noyes to broker the deal.
Modern Luxury lost its founder and previous chief executive, Michael Kong, earlier this year after lenders including GE Business Financial Services took control of the company. Kong was said to have defaulted on $120 million in debt, the NYP story says.
In his e-mail memo, Cobert said that Modern Luxury's advertising revenues spiked 15 percent for its May issues and that the company has booked more than 2,100 advertisers so far for 2010.
Modern Luxury publishes several regional titles, including Modern Luxury Dallas, Modern Luxury Hawaii, San Francisco, Manhattan, The Atlantan and Angeleno, as well as several brides magazines and hotel titles.
Meet the Author
---