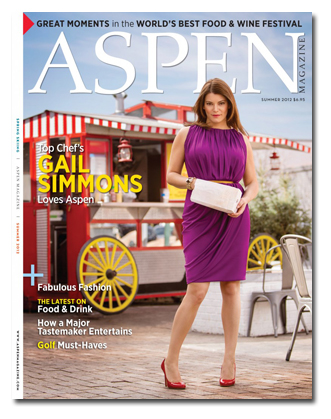 Affluent lifestyle publisher Modern Luxury is closing a hole in its portfolio with the acquisition of Aspen Magazine—a market the CEO says will help propel the company's growth.
"Aspen is a premiere luxury market and our company didn't have a presence there," says Michael Dickey, CEO of Modern Luxury. "Our plan was to enter the market here in 2013, but then the opportunity came upon us to purchase Aspen Magazine and it was a great fit."
Dickey declined to offer terms of the sale.
It was Modern Luxury who approached the publication, which has been around for almost 40 years and joins the company's existing 40 regional titles. Janet O'Grady, the brand's previous owner, will remain editor-in-chief of Aspen Magazine and continue to direct the publication's editorial focus.
When it comes to growth, Dickey says that Aspen will look to its other titles in Los Angeles, New York, Dallas or Houston, among others, to capitalize on the synergy between the demographics. According to Kim Mac Leod, president of Regional Media Advisors, who was not involved in this deal, the very nature of Aspen as a location and a publication presents a great opportunity for Modern Luxury.
"This make sense for them because it's the same kind of audience that they're going for," she says. "These magazines sell advertising across their various titles—that's the business model, to leverage multiple circulations and aggregate circulation to sell larger advertisers that want to target the same kind of audiences and have retail establishments or brands in all of the disparate areas. It's quite possible that if you did a demographic snapshot of Aspen residents, my guess is that this is a second home for them, so it's quite possible that Modern Luxury believes the same audience and the same mindset will be there, who will then go back to their primary city and also look for that brand."
Besides growing the brand's stature among its existing audiences, Dickey says that over the next two-to-three weeks the company will begin rolling out Aspen Magazine on to tablets in an effort to grow its digital presence.
In addition to O'Grady, all of Aspen Magazine's staff is expected to be maintained, and its parent company will look to fill the open positions of publisher and managing editor. According to a spokesperson for Aspen Magazine, the title has a paid circulation of 5,000, though 30,000 copies are usually printed for distribution of this 7x publication.
Outside of this acquisition, Modern Luxury is setting its site on continuous growth.
"In the summer of 2013 we'll also be going into the Hamptons—we allow the brands to show us where they need Modern Luxury, whether it's a Seattle, a Boston or a Philadelphia, whatever the case may be. Where there's a need, that's where we look first."
Stay updated on the latest FOLIO: news, become a Facebook fan and follow us on Twitter!