Consolidation in the Luxury Magazine Space | Industry Notes

Time Inc. scores big wins for January issues, Snapchat dominates among Gen-Xers, and more...
A blockbuster deal in the luxury space…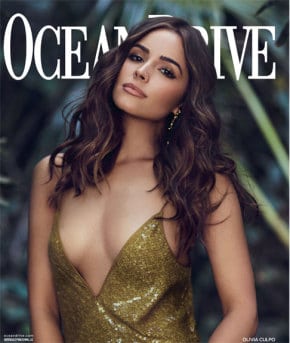 Modern Luxury has acquired GreenGale Publishing — the company formerly known as Niche Media — including its full stable of 17 luxury magazine titles in a move that expands the buyer's portfolio to comprise 84 media brands across 24 regional markets. Terms of the transaction were not disclosed.
Longtime adversaries, the two companies publish titles that compete directly in several markets, including Chicago, Miami, and New York. But Modern Luxury says it expects all 17 former GreenGale titles — including Aspen Peak, Hamptons, and Miami-based Ocean Drive — to remain in print after the transaction. In markets with significant overlap, however, some titles may pivot to appeal to younger readers or specific topics, like weddings or interior design.
"This is a defining transaction for Modern Luxury as we build the country's premier luxury media and brand activation platform," said Modern Luxury chairman Lew Dickey, whose family purchased the company in 2010, in a statement.
GreenGale CEO Katherine Nicholls, who originally joined then-Niche Media in 2007 as CMO, will retire, according to the New York Post. GreenGale CFO Jonathan Kushnir, however, will stay on and serve as CFO of the newly integrated company.
The deal comes about four months after Modern Luxury announced a comparatively modest expansion: the launch of Modern Luxury Palm Beach, the first issue of which will arrive this November. Last year, the company launched a new bi-monthly serving Silicon Valley and re-branded all of its regional wedding titles from Brides to Weddings to be more inclusive of same-sex marriages.
Founded by Ocean Drive's original publisher, Jason Binn, in 1998, Niche Media was eventually bought out by managing partners Jane and Jeff Gale in 2014 before being rebranded GreenGale Publishing the following year. In addition to its regional luxury titles, the company produces custom publications for Art Basel Miami Beach and the Wynn Las Vegas.
---
From the job board…

1105 Media's newly created Infrastructure Solutions Group needs a Dallas-based audience development manager to coordinate marketing programs and database management across its portfolio of print publications, websites, newsletters, and more. Five to ten years of experience in audience development, circulation, or direct marketing desired.
See this and other listings at careers.foliomag.com.
---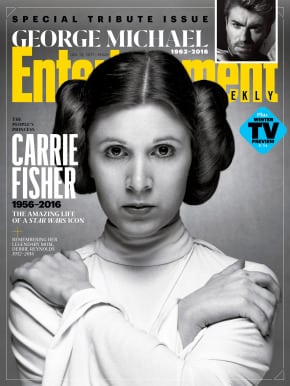 A double-win for Time Inc….

With a little help from Donald Trump and Princess Leia, Time Inc. dominated the magazine cycle in January.
According to GfK MRI's Issue Specific Readership Study, the January 30 issue of TIME — commemorating President Trump's inauguration — and the January 13 issue of Entertainment Weekly — a special tribute to both Carrie Fisher and George Michael — each achieved the maximum possible IS index of 140, reaching audiences 40 percent larger than their respective averages.
Following closely behind were a duo of Condé Nast titles; the January 23 issue of The New Yorker (also a Trump cover), and the January 1 issue of Condé Nast Traveler achieved IS indices of 136 and 134, respectively. Placing fifth was the January 1 edition of Cigar Aficionado, covered by Arnold Schwarzenegger, with an IS index of 132.
---
Join us in toasting the Top Women in Media…

On June 7 at the Edison Ballroom in New York, Folio: will honor the 2017 class of Top Women in Media, our fourth annual list of female visionaries, mentors, and rising stars who have made a significant impact on their companies and helped push the print and digital publishing business forward.
Join Folio: and the 2017 class of Top Women in Media for a celebratory luncheon, and view the full list of honorees here.
---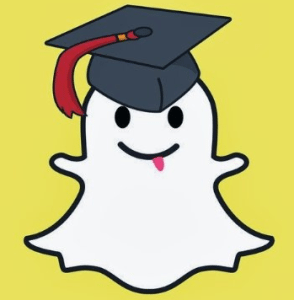 Kids are really addicted to Snapchat…

Forget millennials: More than three-in-four Gen-Zers — those born from around the mid-90's to the early 2000's — use Snapchat and Instagram on a daily basis, far outpacing every other social platform, including Facebook, according to a survey of 333 U.S. high school and college students conducted by advertising and PR agency SCG.
While about two-in-three (66 percent) of those surveyed report using Facebook on a daily basis, the figures for Snapchat usage are almost staggering. Seventy-one percent of respondents say they check Snapchat at least six times per day, while more than half (51 percent) say they check the platform at least 11 times every day.
Of note to publishers, however, the vast majority of the students surveyed (90 percent) say they primarily use Snapchat to keep in touch with friends, with nearly 25 percent reportedly stating that Snapchat is "essential" to maintaining relationships with peers. But SCG does note that Buzzfeed and Cosmopolitan (along with the Kardashians) were most frequently cited by respondents as brands that use the platform well.
Meet the Author
---