Mobile 101: How PCWorld is developing a Scalable Mobile Business

A Q+A with EVP, general manager Stephan Scherzer.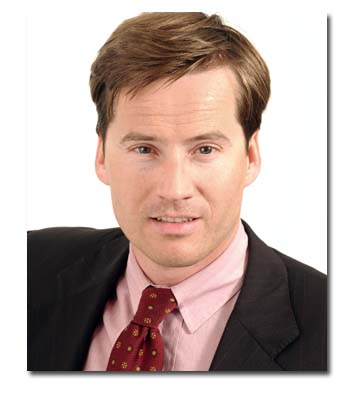 Every day, a different magazine introduces a new mobile app. For PCWorld, mobile platforms aren't just the flavor of the month but a way to create new business opportunities (as well as give new life to established channels). Here, PCWorld and Macworld executive vice president and general manager Stephan Scherzer [pictured] talks about making mobile a daily part of the publishing workflow and building a scalable business, rather than a series of one-offs.
FOLIO:: How is mobile making money for publishers? Can it be monetized at this point or does it need to be value-added?
Scherzer: IDG is in the business of information about information technology. If a brand is able to deeply engage an audience with buying power and decision making potential, money will follow the eyeballs. Right now we are focusing on growing our mobile footprint to deliver a great user experience and useful content across the relevant mobile platforms. We sell mobile campaigns, but also have integrated buys, using the Web site and our mobile versions of the site. We create additional value for users and advertisers but we sell it and don't give it away. It's still early days for mobile but as a media company you need to be all over it and give users what they want so brands stay relevant in the future.

FOLIO:: What is the opportunity for reader-generated revenues?

Sherzer: Mobile offers a great opportunity for additional reader revenues. In Japan, for example, a lot of mobile services such as games and content offerings are subscription-based. Users are willing to pay for convenience, for being part of a special community, for ideas and tools helping them to become more productive or if they know more than their friends because they have access to specific information. As a media company we need to make sure we have direct access to our customers, grow our databases and turn our users into loyal subscribers. We sell our Macworld super guides as iPhone apps, turn PCWorld super guides into Android apps and sell AppGems, an app which helps you to discover new and interesting apps.

FOLIO:: What type of apps are most popular?
Scherzer: The quality of the apps, no matter which category, and the ease of use of the storefront/app store will shape the future of mobile platforms. It is not only about the device; it is very much about the content and usability. Each category has very successful examples: services like Pandora, FourSquare, Redlaser or Siri are very popular. Productivity apps like Instapaper, GoodReader, Tweety or Evernote add a ton of value and apps like AllThingsD, NewsPro from Reuters or the USA Today content app have very high usage rates—and everyone loves games like Labyrinth or PaperToss.

FOLIO:: What mobile platforms should you focus on? What can you afford to ignore for now?

Scherzer: IDG has operations in over 90 countries and each market is different. Symbian-based systems, for example, still play a very important role in Europe, as Windows Mobile does. In Japan the iPhone plays no role and most of the services are subscription-based. In the U.S. we focus on the iPhone/iPad and spend time and resources with Android and Blackberry. But we monitor all other platforms carefully.
For example, Palm had a great mobile OS, but it had no impact on the market. The combination which HP has changed the story significantly. Microsoft's Windows Mobile 7 is also on the radar. Media companies need to be able to present on all mobile platforms and develop a system that is scalable. Our content needs to be available for consumption if the user switches from his computer to his smart phone, a tablet or e-reader. For now Apple, RIM and Google are the pacemakers in the U.S. for mobile traffic and audience growth. Media companies need to come up with efficient workflows and spend development and design time to optimize internal production tools and set up a modern, agile project management process, so they can keep up with the very fast moving digital-only companies.
At PCWorld and Macworld, we took the last year to set up a Scrum-based project management style and did a lot of database back-end work and optimized our digital production tools to be able to scale and grow into new platforms.

FOLIO:: Do you need specialized designers for mobile?
Sherzer: We have one interactive design team, which is responsible for our Web sites, the mobile experience on all Web-friendly devices and the user experience on tablets and e-readers. They also work very closely with our external app development partners. They really understand the different user experience on different screen sizes. We didn't hire mobile designers and developers but we have specialists on each team who spend more time on mobile platforms than on the Web. We don't develop platform-specific apps ourselves, we work with partners. But our team is able to manage those apps later in the process. Native apps leverage the relationship between the user and the device in a way that mobile Web apps probably can't. We will find out if native apps create higher brand loyalty, better user metrics and deeper engagement. It's very important that design and development teams work seamlessly together and that we put the user front and center.

FOLIO:: What kind of analytics can you get with mobile and how do you obtain them?

Scherzer: We use Omniture to measure Web site traffic and also traffic from mobile devices and mobile platforms. So we know how much traffic iPhone, iPad or Blackberry users generate per day and we see how important Webkit-optimized versions of our Web sites are for the user experience. We have also developed mobile-friendly versions for phones with simpler browsers like Blackberry and Windows Mobile. We get data and analytics for our apps from companies like Fleurry and Pinch Media. They are specialized on the major app platforms and are able to deliver very interesting insights about your apps. Key metrics for us are unique users, how much time they spent with our brands and how deeply they engage with us.
FOLIO:: How do you market a mobile app?

Scherzer: We are using all our media channels: we run editorial stories in the magazine and online, promote new apps in print and on our Web sites. We use our list and newsletters, we've done search engine marketing and promoted our apps at events and shows. It is great to have multiple channels to communicate with your audience. The combined reach of print, online and mobile creates a nice, strong momentum. We use the same tools and techniques we use for our advertising partners to drive value and connect buyers and sellers in an efficient, lasting and engaging way. Mobile is great fun and opens awesome opportunities for integrated media companies.
Meet the Author
---