Minnesota Business Magazine Shutters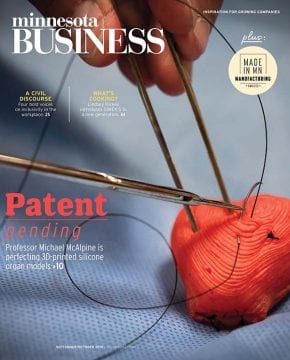 Minnesota Business magazine announced that its November/December edition will be its final issue before ceasing operations.
According to a reported statement by executive editor Megan Effertz in Minneapolis/St. Paul Business Journal, the publication's nine staffers will be reassigned within Tiger Oak Media Inc.—the Minneapolis, Minn.- and Seattle, Wash.-based owner of Minnesota Business—which is the parent company of several other business, bridal, lifestyle, and meeting and events titles including Minnesota Bride and Minnesota Meetings + Events.
The brand's website will shut down at the end of the year.
Effertz also stated that while the magazine is preparing to shutter, there is still the chance that the brand might be purchased and she hopes that it can continue running.
"We've had a great year, with many inspiring stories, new readers both online and off, and back-to-back sold out events," she said in the Business Journal report. "We're still hoping maybe someone steps up."
Representatives from Minnesota Business magazine did not responded to a request for comment at the time of publication.
---
Nature's Eye Media Absorbs The Journey Magazine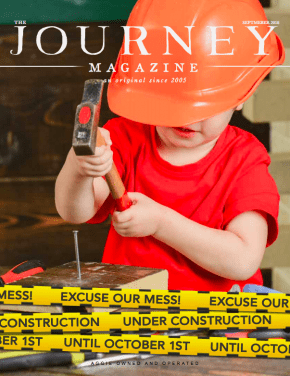 The Journey Magazine, an Eastern Texas regional life and culture publication, and Nature's Eye Media, a branch of the realty and media company Nature's Eye, are merging teams beginning with the magazine's October 2018 issue to create a new nature-based lifestyle publication.
Nature's Eye, which consists of several brands including habitat consulting and wildlife management company Nature's Eye Consulting, and a real estate holding company for a division of Mossy Oak Properties of Texas, says that the merger with The Journey Magazine is a way for the company to expand its media branch.
The magazine, which was founded in 2005 by Kim Ogden in Lufkin, Texas, was established as a lifestyle publication aimed at telling life experiences of locals, and had been individually owned and operated by Ogden since then.
Nature's Eye's media team and the editorial staff at The Journey Magazine had been working together over the past 17 months to cover stories from Eastern Texas within the magazine's monthly issues, but starting this month, the staffs will officially combine and will be based out of Nature's Eye's corporate headquarters in Lufkin.
"Through this new venture, our vision is to bring our stories to an even broader audience, and to bring even more of the world to these pages," said a spokesperson from Nature's Eye in a statement. "We're not only excited to share a nature based lifestyle magazine with you, but to also offer media services."
---
From the job board…
The Miami New Times is looking for a full-time news editor to lead its reporting team and write both short and long form narrative stories. As the number two position in the newsroom, the ideal candidate will possess an instinctual knack for daily digital journalism, along with the ability to write and edit quickly while maintaining high standards. Experience in the Miami area and Spanish language skills are a plus.
See this and other current job openings at careers.foliomag.com.
---
Fast Company Reboots With New Logo and a New Look
Fast Company unveiled its new logo as well as announced a plan for a "reinvigorated" design and "livelier" new content and stories starting with its November issue.
The magazine's editor-in-chief, Stephanie Mehta, shared in a post that the redesign is "aimed at making our print, online, and live journalism even more accessible and indispensable to you, our valued readers," as well as offering a more "human-centered design ethos."
The new logo, which was designed by Portuguese type and graphic designer Rui Abreu, plays on the original 1995 stylistic design with a smaller font-size letter 'A' and 'O,' however Mehta explains that Abreu's logo features a contrast between thicker and thinner lines that allows "for a more updated feel."
Mehta said that creative director Mike Schnaidt's goal for the reboot was to incorporate "a broader, bolder color palette, elegant new typefaces, and a welcoming vibe," as well as focus on the trend that tech-based companies are taking in "embracing a friendly aesthetic over a futuristic one."
Schnaidt's design also reflects some of the brand's most engaged with franchises including the Most Creative People in Business list and the Secrets of the Most Productive People, which influenced the mission to establish a humanistic ethos.
"Just look at Casper, Airbnb, and Dropbox, to name a few," Schnaidt said in the post. "Their branding is empathetic, and it doesn't aim to flaunt the complex technology on the back end of their products."
The reboot will also feature an expanded "Recommender" section that highlights readers' favorite places, objects, travel tips, and work hacks.
"What hasn't changed?" Mehta posed. "Our passion for and commitment to telling insightful and richly reported business stories that you won't read anywhere else."