Minnesota-Based Custom Publisher to Close

K. L. Publications founder Karel A. Laing to retire.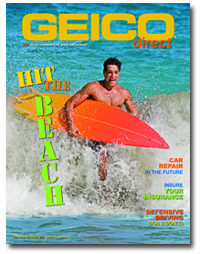 After more than two decades in business, Bloomington, Minnesota-based K. L. Publications, a custom magazine publisher, said Wednesday that it will cease operations in November and that founder and president Karel A. Laing will retire.
K. L. Publications has handled the production and distribution of more than 200 million issues during its 21 years in business, it said, serving clients like Amoco Oil, Patterson Dental and the State of Minnesota. In recent years, K. L. Publications' longtime client, Geico, has been the publisher's primary revenue source.
"We've been publishing Geico Direct, a 9 million circulation publication, for 20-plus years and have been their only supplier," Laing told FOLIO:. "However, Geico is going in a different direction—more online—so I think the timing of this announcement is right. We're leaving under excellent circumstances."
K. L. Publications employed five full-time staffers and a number of contractors, Laing said. Prior to founding K. L. Publications, Laing worked with the Custom Publishing Group of the Webb Company in St. Paul. Before that, she worked in direct marketing for Robert Meyer & Assoc., with Colle McVoy Advertising and for city magazine The Twincitian.
Meet the Author
---