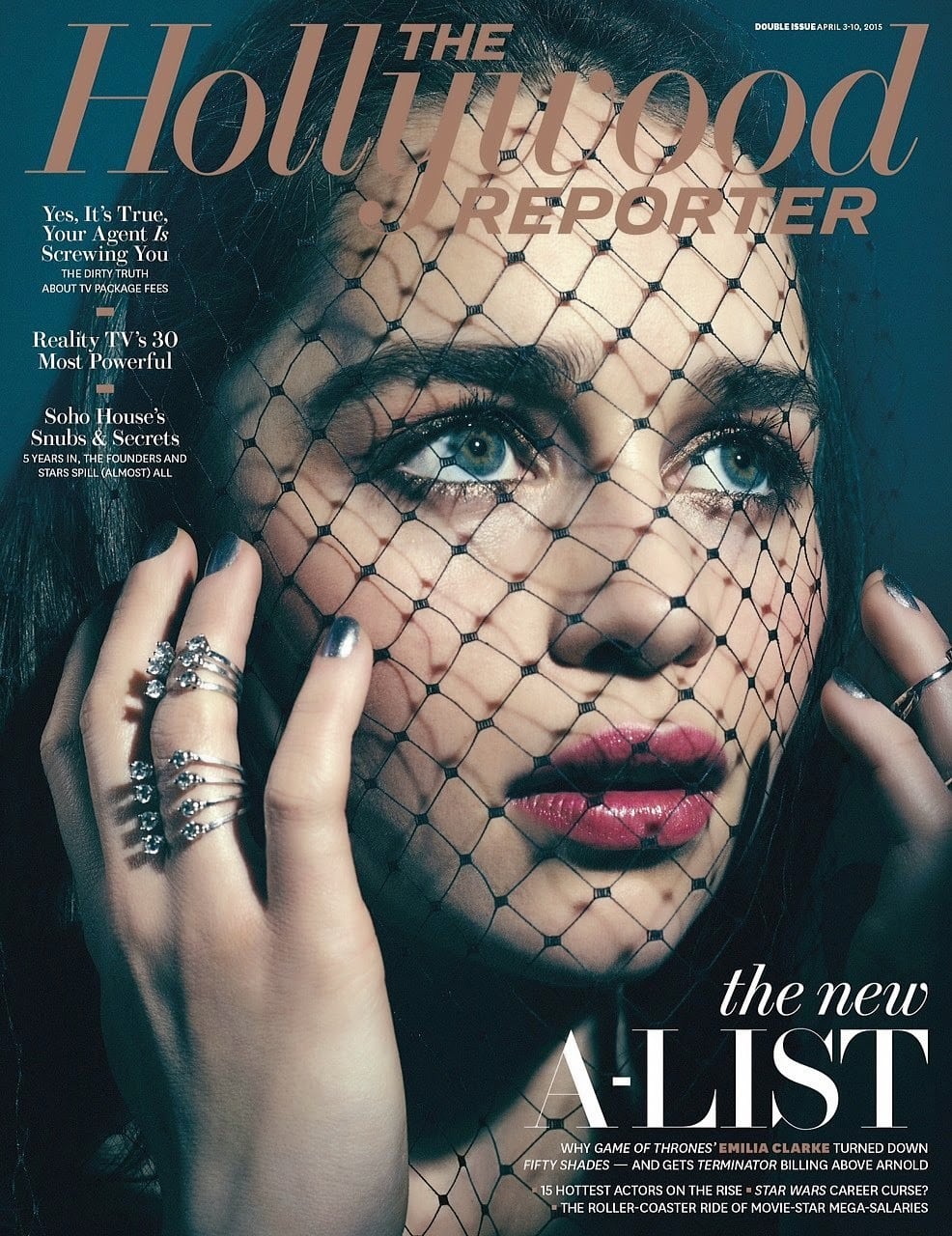 In the New York Observer's just-published "L.A. Power 25" cover story—amid the likes of Spielberg, Katzenberg, Pitt, and Musk—we find Min. That's Janice Min, the revolutionary chief creative officer of The Hollywood Reporter. She sails in at No. 18 on the list, immediately ahead of the content honcho at Netflix. A pretty impressive showing—what Hollywood, in another era, might have called "boffo."
The accolade is deserved. What Janice Min has accomplished with a formerly feckless industry trade is the stuff they should (but probably don't) teach at Northwestern University's Medill journalism program. The Min Miracle.
It's a damned hard thing to launch a magazine. Even harder sometimes to fix one that's grown sclerotic and requires a heart transplant. But nothing compares to the challenge of taking a hidebound, if scrappy, Hollywood daily and reshaping it into a gorgeous weekly magazine that chronicles, for titans and tyros alike, the flash, the glamour, the backlot vibe, and the under-appreciated intelligence of the entertainment community.
How? Credit the aforementioned Janice Min—and an exceedingly deep reserve of fresh investor cash. No one knows exactly how much cash, although it's commonly assumed around Los Angeles that Guggenheim Partners, the latest owners of THR, could not yet be anywhere near realizing a profit on this bet.
But with all that newly found (and badly needed) dough, what did Min reinvent (other than her own career as an editorial luminary)? Basically, everything.
Under her guidance, the thin industry daily re-emerged as a full-fledged glossy. In short order, it featured a new publishing cycle, new trim size, an all-new design and logo, vastly different content and tone, and a (mostly) new staff.
When was the last time you saw that kind of wholesale, under-the-knife transformation beneath the banner of a long-established brand?
I wish I could have been in that first meeting when Min described the radical changes she had in mind, and what they might cost. At the time, she had been regarded as an out-of-the-box choice for the top editorial position, and possibly, even a terrible pick. She had never been a trade editor, after all; she'd schooled at consumer bigs. But then, the new Hollywood Reporter she would create would not be a trade at all, at least not in the familiar sense. Clearly, she had a vision—and management's buy-in.
Until not very long ago, the famously competitive Hollywood papers—Daily Variety and The Hollywood Reporter—carried on like spoiled brats. Considering their comparatively small audiences (but fantastic demographics), the brutal competition may have seemed driven more by narcissism than necessity. The papers one-upped each other constantly while reader preference shifted between the two. However, for the last couple of decades it was clear that Variety, under the leadership of former New York Times reporter Peter Bart, had taken a commanding lead. It looked to be an insurmountable lead. Then came the Internet and blogs and up-to-the-second breaking news posts, and bam!, the whole business model shattered . Almost overnight, the trades were practically toast. Something had to give.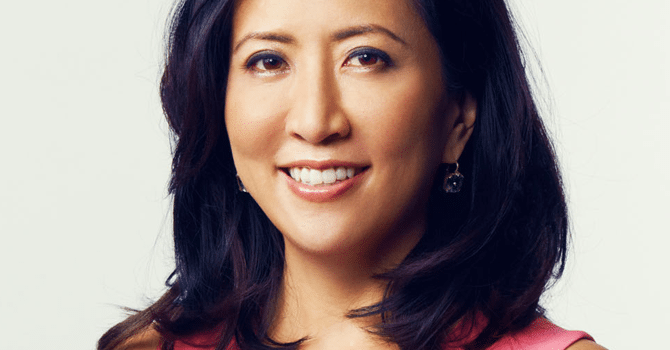 A brief detour here, for context: In the latter half of 2001 I was in the midst of quiet discussions with the publisher of The Hollywood Reporter. The thinking was that I might be named its new editorial leader, and that there was a realization, internally, that the pub had grown stale. The publisher showed me a dummy of a redesigned Reporter, and though the "new" paper was barely different from the existing one, I understood it was viewed as a significant shift by the paper's executive team. Changes at THR, if at all, were to be minimal. No rocking of the money-making boat. In line with their thinking, leadership eventually decided to stay with the status quo, and I was informed that a new editor would not be brought in. Not then, anyway.
By the time Janice Min landed on the West Coast five years ago, fresh from star-making performances in New York at Time Inc. and Wenner Media, the two dominant trades were in a perilous financial slide. What a once-in-a-lifetime opportunity for a free-rein editor to shake things up!
Min got cracking immediately. The staff she recruited, a really sharp bunch at every level, appears both smitten and exceedingly loyal to her—a rarity in magazine publishing. I've known plenty of people at THR over the years, and it's apparent that Min has somehow created an extraordinary kumbaya-ness there. Is it her mesmeric personality? Her editorial skills? I don't know, but it's not typically the way things operate in publishing.
Under Min, a long-standing tradition in Hollywood has been totally upended as well: Whereas the old THR could readily get executives, the agent class and worker bees to go on the record, the reconstituted book is where many A-list stars are now eager to be found. The Hollywood Reporter's print mag is the place to be seen. (Breaking industry news goes swiftly to THR's website.)
As Janice Min's role at THR's parent company expands (she recently was given oversight of Billboard), one wonders about her next act. About two years ago I sent her a note suggesting she'd be a plausible candidate to succeed Graydon Carter when he leaves Vanity Fair. She wrote back that the idea was flattering, but she loved living in her new city, Los Angeles. There's nothing to suggest otherwise. Still, I've since seen her name pop up elsewhere in connection with the job at VF.
Could Min, in fact, be fairly compared to the much-celebrated Tina Brown, who preceded Carter as Vanity Fair's editor? In my estimation, based on the on-the-page evidence, absolutely. She may well be a better Brown.