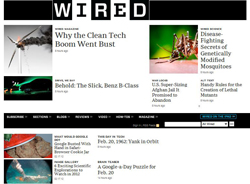 This story first appears on FOLIO: sister site, minonline.
The magazine industry demonstrated genuine leadership in the digital space in the last year, as evidenced in this year's min Best of the Web Awards. Announced this morning (April 3) at a breakfast ceremony at the Grand Hyatt in New York, Best of the Web recognizes superior achievements in digital media by magazine publishers.
In the year of the iPad and smartphones, apps were among the most contested categories. WIRED magazine's digital edition wins for the best digital edition of a magazine on the platform, as it consistently demonstrated how interactive enhancements truly enrich content. Meanwhile on the smartphone side, Parenting Group's Can I Eat It app helps pregnant women answer the question that plagues them at every lunch.
Magazines demonstrated their design sense this year in ways that not only upgrades look and feel but enhanced business models and user interaction. Essence.com was singled out for its relaunch, which made the experience of the site feel more live and actively shared among a community of visitors. Jewelry trade publisher JCK was cited in several categories for a relaunch that integrated print with Web with events in novel ways.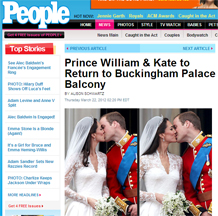 Social media became a genuine platform for magazines in 2011, and min awarded Best Use of Social Media to People.com and its live and highly interactive coverage of the Royal Wedding.
Multiple award winner WIRED also got the nod for Editorial Excellence.
Min also inducted into its Digital Hall of Fame six new members: Rich Antoniello, CEO, Complex Media; Bob Cohn, editorial director, The Atlantic Digital; John French, CEO, Cygnus Business Media; Michael Friedenberg, president and CEO, IDG enterprise; Dirk Standen, editor-in-chief, Style.com and Kristine Welker, VP and chief revenue officer, Hearst Digital Media.
The full list with of award winners, honorable mentions and new Hall of Famers are at the Best of the Web 2012 site.