PopularHispanics

An online launch eyes a print extension.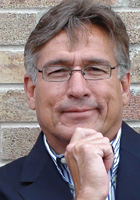 Six years ago, Milton Torres [pictured] bought a hopeful-sounding domain name because he liked the sound of it: "PopularHispanics.com."
At
the time, he was working for the Austin Hispanic Chamber of Commerce as
marketing director and had an inkling that the Hispanic market would
one day grow to be huge—today it's about a trillion dollars annually,
according to various reports. "I decided I've got to be at the table
because a lot of big brands are going to want a piece of that pie," says
Torres.
He didn't have the money or time to do anything with his
domain name in 2005. But he had a big idea: to create a Web site
destination for affluent, well-educated Hispanic Americans. He
envisioned a bright, sleekly designed, magazine-like experience, filled
with stories about Hispanics from the worlds of entertainment, food,
travel, and sports.
Turning Away Investors
A year
ago, he launched his dream. Today, the Web site—which features stories
on everything from film director Robert Rodriguez to musical group Los
Lonely Boys to home design to travel in New Mexico—has about 10,000
unique visitors per month and employs a total of 16 freelance and
part-time employees. He's building an audience using Facebook, which has
2,200 fans. He's also improving the site's search engine optimization,
particularly using Hispanic celebrities as link bait.
Torres said
he has spent about $100,000 on the venture and has turned away potential
investors because he wants to retain control of the site. He hopes to
break even in about two years.
PopularHispanics primarily
reports news and features in cities with the largest concentrations of
Hispanics: Austin (where Torres lives), San Antonio, Houston, Dallas, Miami,
New York, Chicago, Denver, Albuquerque and Los Angeles.
What
makes the coverage unique, he said, is that it covers all Hispanic
nationalities. In Texas, the largest concentration is Mexican; in New
York, Puerto Ricans dominate; and in Miami, the main group is Cubans.
Along the way, PopularHispanics also writes about Colombians,
Dominicans, Salvadorans, Nicaraguans, and others. "We're trying to
bridge those different cultures into one site," he said.
Torres is
himself something of a cultural bridge. Born in Puerto Rico, he grew up
in Canandaigua, New York, and graduated from the University of Buffalo.
He didn't learn Spanish until he was in his late teens. Then in 1986 he
moved to Austin, where he ran the Hispanic Chamber of Commerce
marketing operation. All the while, he immersed himself in the Hispanic
culture he hadn't really known before.
First the Web Site, Then a Magazine
His
latest venture brings that search for his roots to fruition. This year,
he plans to create a companion magazine, also called Popular Hispanics,
for distribution around Austin. He hopes to sell ads in the magazine,
then also offer Web site ad placement. He's running the proposed
magazine on a shoestring: he'll spend perhaps $20,000 to produce the
magazine, he said. In coming years, he would like to add more cities to
his distribution.
Why a companion print magazine? Local city
advertisers have approached him, asking for a vehicle for print ads.
"Newspapers may be dying, but entertainment magazines aren't," Torres
said. With a targeted focus on Hispanics, Torres thinks he has a winner.
"I
didn't think the reception would be as positive as it's been," he said.
"It's opened so many doors I can't keep up. I'm on to something."
Meet the Author
---