Michelle Hucal

Director of Content Deployment, BNP Media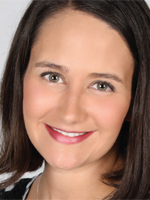 • Hucal develops strategies to help more than 60 brands successfully deploy content among all of the company's platforms.
• She spearheaded the development and launch of the CE Campus, an online portal for continuing education.
• She has introduced several baseline metrics, and rolled out a series of internal training programs aimed to enhance innovation and performance.
Meet the Author
---