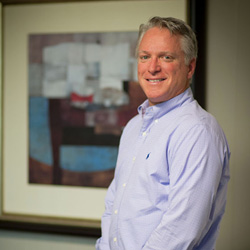 Give us an overview of the strength of Palm Coast Data, its financial backing, and its vision for the future.
Palm Coast Data's strength lies in our ability to unite traditional fulfillment with new digital innovation that helps publishers harness the changing media landscape. Our high-performance fulfillment operations deliver consistent returns for publishers to grow their business, and our new online and digital solutions are helping publishers reach customers in new ways with new product offerings.
We do these things from a strong financial position, deep industry knowledge, prudent investment in our operations and excellent client service.
Palm Coast Data is part of AMREP Corporation, a New York Stock Exchange listed company with approximately $83 million in revenues during its last completed fiscal year. This corporate structure presents strategic advantages – one being, as a public company, the ability to raise funds in the markets for continued investment in our operations.

What are key differentiators in the fulfillment space going forward?
Whether dealing with print, online or digital, the fulfillment space will continue to be defined by the need for efficiency in traditional operations and the flexibility of new technology services.
The differentiation lies in how a fulfillment partner achieves this for publishers. We believe it's in innovation. We added a Product Management team to provide forward-looking insight and develop new digital solutions.
Our industry-leading Digital Entitlements System, for example, allows publishers to sell digital products directly to customers – and to keep the customer and 100 percent of the revenue. We entered into a joint marketing venture with F2F 6Sixty digital to offer magMaker, which makes it easy for any publisher to turn a print-ready file into a digital edition. And our new PCD Communications Suite empowers publishers to launch revenue-growing emarketing campaigns. These are just a few examples of our digital value. We constantly evaluate our traditional operations to enhance efficiency and cut costs – which is then passed along to clients.
What counsel does PCD start with in guiding customers?
Media customers have become fragmented – and the one-size-fits-all approach to interacting with those customers has become antiquated. That's why we encourage publishers to take a comprehensive view of their customers so we can identify solutions that cater to virtually every media consumer – print, digital and online.
We see great opportunity in digital, and encourage our clients to use digital delivery opportunities to increase brand awareness, and create a stronger one-to-one relationship with subscribers or members through customized targeted content. 
This strategy satisfies immediate needs and lays the groundwork for short- and longer-term revenue growth. We also encourage publishers to leverage the abundance of customer data that is available through Palm Coast Data. Our new eConsolidated Reports, for example, give a view of a publisher's total sales performance across digital and print channels. Our industry-leading PCD SmartLink delivers actionable intelligence that helps publishers identify strategic opportunities to gain new customers and grow revenue streams.
What is the most surprising way that fulfillment companies have changed in the last 20 years?
What's most surprising is that change hasn't significantly occurred over the last 20 years – it's occurred in the last five. Fulfillment companies have had to evolve – and must continue to evolve – from operational implementers to strategic partners. In this role, we guide publishers forward and help them understand how new solutions can grow revenue, increase market share and expand business opportunities. We must also now bring those new products to market faster than ever before.
While clients still look at the bottom line in terms of our performance, that line is shifting beyond just dollars-and-cents to one that includes new strategies, advanced ideas and experienced resources to see them through.
In closing, Palm Coast Data has a long history helping the country's leading national and regional magazines service existing customers and connect with new ones while increasing their returns and revenue. Our traditional fulfillment capabilities are time-tested and continuously enhanced to bring about new levels of value. And our online and digital products empower the publisher to enter the digital realm confidently; to reach customers through a growing array of channels; and to service customers in more ways than ever before.