Michael Friedenberg Named CEO of IDG Communications Worldwide

He will take over for Bob Carrigan who announced he was stepping down in August.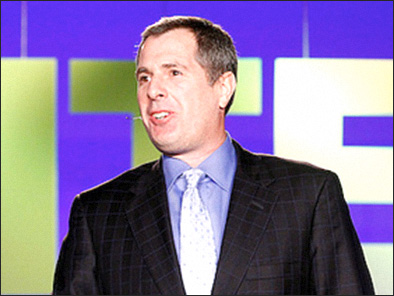 International Data Group (IDG) introduced Michael Friedenberg as its new worldwide CEO, after Bob Carrigan left the role vacant in September. Friedenberg will step in immediately and will be tasked with overseeing IDG's 86-country operation.
"In his eight years at IDG, Michael has consistently delivered outstanding business results," IDG founder and chairman Patrick McGovern says in a release.
This is Friedenberg's second promotion this year, after he was named CEO of the U.S. operations earlier this year. His previous role positioned him to oversee all of the company's U.S. b-to-b and consumer brands in addition to IDG TechNetwork and IDG World Expo.
Still, Friedenberg has big shoes to fill in his new role when considering that Carrigan spent upwards of 20 years with the company, and five of those years as worldwide CEO. During that stint, Carrigan led an aggressive effort to migrate the company's brands from print to digital while also strengthening its events division. Digital assets now account fore more than half of IDG's revenue-a shift that developed under Carrigan's five-year tenure.
"Right now our industry is in a place where there are unlimited growth opportunities," Friedenberg says in a release. "I look forward to collaborating with my colleagues to expand our global solutions and serve the 280 million technology buyers who turn to IDG Communications to help them acquire technology that drives personal and professional value."
Looking at Friedenberg's history with IDG, and before that UBM, it seems reasonable to assume that he will continue on Carrigan's aggressive digital-product strategy path.
Meet the Author
---