Merger Talks Between Newsweek and the Daily Beast Become 'Too Complex,' Are Called Off

Despite speculation, Tina Brown will not lead Newsweek brand after all.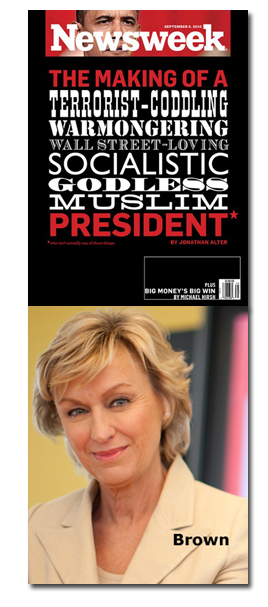 Well, all the speculation, and name games, were fun while they lasted. Talks of a merger between Sidney Harman's Newsweek and Barry Diller-backed the Daily Beast have officially been called off.
In a statement on the Daily Beast, editor-in-chief Tina Brown says that while the talks "were indeed intriguing," the groups decided against pursuing any type of partnership. "The engagement was fun but the pre-nup got too complex," Brown writes. "We wish Newsweek all the best."
When contacted by FOLIO:, a Harman Newsweek representative declined to comment "at this time."
UPDATE: While at least one news report suggests that Diller/the Daily Beast killed the talks, Newsweek CEO Tom Ascheim indicated in a memo to staffers that it was Newsweek that withdrew from the negotiations. "If anything changes on that front, we will be back to you," he wrote. Meanwhile, Newsweek continues to search for a new top editor.
Earlier this month, Brown added to the speculation about a merger deal in a post announcing the Daily Beast's second anniversary. In it, Brown confirmed that "interesting discussions" have been going on concerning Newsweek.
Harman acquired Newsweek from the Washington Post Co. on September 30 for $1 in cash and assumption of more than $47 million in liabilities. Meanwhile, the Daily Beast has doubled its monthly unique visitors since last year to 4.6 million and has added 44 new ad campaigns since January, Brown says.
Meet the Author
---