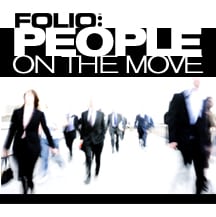 Shape publisher Tim O'Connor has been let go by Meredith Corp., reports the New York Post. O'Connor had held the role since January, 2015. Prior to that, he was Meredith's managing director, marketing solutions and has spent time at Net-a-Porter, Time Inc., Condé Nast, and Hachette Filipacchi.
Succeeding O'Connor as publisher of Shape, according to the Post, is Better Homes & Gardens publisher Chris Guilfoyle. Guilfoyle has been with Meredith since 2010, and has also served as publisher of More and Rachael Ray Every Day. Prior to that, she was publisher of then-Condé Nast-owned WWD.
---
Mark McClusky returned to Time Inc. as digital editor of the Sports Illustrated group. It's a homecoming for McClusky, began his career as a reporter for Sports Illustrated in 1994 and remained there for five years before moving on to Electronic Arts, Oakland Athletics magazine, Mobile PC, Baseball Prospectus, and, most recently, Wired, where he was head of operations.
Bloomberg executive editor Bill Grueskin has left the company. Grueskin has served as academic dean at Columbia Journalism School since 2008, and will continue in that role.
Mike Conklin has joined Men's Journal as senior web editor. He arrives from Northside Media Group, publisher of Brooklyn and Northside magazines, where he had been editorial director.
Reader's Digest named Marc Pyser executive editor. He had been editor-at-large for Money. Additionally, Lauren Gelman was promoted from health editor and site content director to executive digital editor.
Tanya Lewis joined Nature Publishing Group as associate editor of Scientific American Mind. Previously, Lewis had been a science reporter for Business Insider and a news writer for The Scientist.
The Village Voice tapped Rolling Stone contributing editor Joe Levy as interim editor-in-chief following Will Bourne's departure from the weekly, which will soon undergo a redesign.
Vice hired Mary Choi as a culture correspondent for Vice News Tonight. Choi has written for a number of publications over her career, including GQ, New York, The New York Times, Jezebel, Elle, The Fader, Complex, Wired, and Allure.
Rebecca Milzoff was been named senior editor, features at Billboard. Milzoff arrives from New York, where she most recently served as a senior editor.