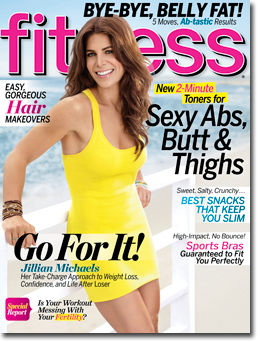 Meredith National Media Group, which includes magazines such as Better Homes and Gardens, Fitness, Parents and Family Circle among others, reports a mixed overview of their 2011 fiscal year, which ended in June 2011. Ad revenue for the National Media Group fell four percent, dropping from $524.6 million in fiscal 2010 to $501.38 million in fiscal 2011.
However, according to Meredith reports, the average ad revenue per magazine page increased 5 percent. To bolster print advertising, the publisher announced a ROI guarantee for select advertisers this week; dubbed the Meredith Engagement Dividend, the deal requires a twelve-month commitment for ad partners. If the agreed upon ROI isn't met in that time, Meredith will give the advertiser free space until the amount is achieved.
Stephen M. Lacy, Meredith chairman and CEO, says in the statement accompanying Meredith's 2011 fiscal year report, "…Our national advertising customers have been challenged by high commodity and fuel costs and a weak economy which are impacting their advertising and marketing budgets. In response, we are focusing on content, media platforms and advertising categories that are larger and where growth prospects are better."
This plan includes expanding its food category, already in swing with the recent acquisition of EatingWell Media Group and launch of Recipe.com.
Circulation for Meredith's National Media brands also fell in fiscal 2011, down 6.5 percent, earning $261.46 million this year. In fiscal 2010, circulation brought in $279.6 million for the company.
Operating profit for the Group is up 10.5 percent in fiscal 2011, finishing at $179.6 million, as compared to fiscal 2010, when Meredith reported $170.16 million.
EBITDA was up for the National Media sector as well, increasing 10 percent in fiscal 2011 to $193.14 million. Fiscal 2010's EBITDA finished at $184.55 million.
Meredith Corp.'s total company revenue increased slightly to $1.4 billion in fiscal 2011, up from $1.38 billion in fiscal 2010. Net earnings were up 12 percent overall, at $127.43 million for fiscal 2011. In fiscal 2010, net earnings closed at $103.96.
Looking forward to fiscal 2012, Meredith plans to continue the round of redesigns for its websites, which included relaunching BHG.com in addition to the debut of Recipe.com. The publisher is also banking heavily on its marketing services, planning on Meredith Integrated Marketing becoming the company's third major business unit by fiscal 2014's end.
This strategy includes, "Cross-selling new services to existing clients and winning new business," according to Meredith's fiscal financial report.