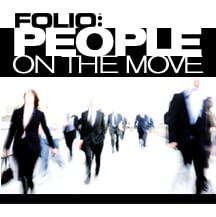 Meredith Corporation has named Alysia Borsa chief marketing and data officer, where she will oversee corporate marketing strategy, integrated marketing communications, first-party data strategy and management, and consumer- and advertiser-focused insights and analytics. Formerly, Borsa served as Meredith's EVP/ chief data & insights officer.
"With the accelerating change in consumer media consumption behavior and media planning and buying dynamics, today's CMO arguably faces an increasingly complex set of opportunities and challenges," said Jon Werther, Meredith National Media Group president in a statement.
"Capitalizing on these opportunities and meeting these challenges require marketing leaders with a broad range of capabilities and experience, and a strong track record of success," he adds. "From her substantive knowledge and accomplishments in the areas of insights and analytics, product marketing, technology, advertising effectiveness, branding and business strategy to her proven ability to successfully lead company-wide change, Alysia has both.  For these and many other reasons, we believe that she is the perfect person to assume our Chief Marketing and Data Officer role."
---
Here are the rest of this week's people on the move…
J.J. Gould (pictured) has been named editor of New Republic, where he will oversee editorial operations across the magazine, website, and digital. Gould formerly served as editor of The Atlantic.com.
Condé Nast has named Alison Moore chief business officer of the organization's women's collection, which includes brands such as Glamour, Allure and Brides. Most recently, Moore served as chief revenue officer at SoundCloud.
The company has also promoted Pamela Drucker Mann to chief revenue and marketing officer. Mann formerly served as chief marketing officer.
EnsembleIQ has named Paula Lashinsky VP and brand director of Convenience Store News, where she will oversee all sales and editorial efforts, as well as the brands products, services, and events, according to a statement. Lashinsky first joined EnsembleIQ (at the time, d.b.a. Stagnito + Edgell) last year as brand director of RIS News. She had previously served as publisher of Retailer Today at Lebhar Friedman.
Kiplinger's Personal Finance magazine has promoted Anne Kates Smith to executive editor. She has been with the publication since 2001, formerly serving as senior editor.
Susan Glasser has been hired to write a twice-monthly column for TheNewYorker.com, featuring reported dispatches from Donald Trump's Washington.
Lauren Williams has been named Vox's new editor-in-chief.  She succeeds Ezra Klein, who will now be editor-at-large. Additionally, Vox has named Allison Rockey executive editor and director of editorial strategy.
Newsweek has hired Christal Hayes as a breaking news reporter. Hayes formerly served as a reporter at the Orlando Sentinel.