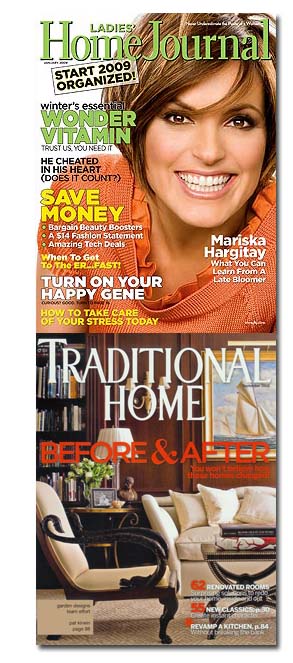 Two more magazines have cut back their guaranteed circulation in the face of a challenged and increasingly more expensive print market. Meredith Corp. says it is scaling back the rate base of Ladies Home Journal by more than 15 percent to 3.2 million and Traditional Home's rate base by more than 10 percent to 850,000.
"As we complete our current fiscal year, and look forward to the year ahead, we expect that there will be significantly increased costs in both the areas of postage and paper that will directly impact our some of our businesses and brands," the company says in a statement announcing the changes.
Previously, Ladies Home Journal carried a 3.8 million rate base. Traditional Home's previous rate base was 950,000.
Meredith also says it will be testing increased prices for subscription and newsstand sales for both brands. When contacted by FOLIO:, a Meredith spokesperson said the company will be testing those pricing models later this year but declined to discuss the rates.
"We will use the savings from these adjustments to continue investing in all elements of our editorial products from print to digital to mobile and to target those readers most engaged with our brands," the company says. "We believe that by making these changes we can continue to maintain the strong market and audiences for these titles."
The spokesperson declined to say how much Meredith expects to save annually as a result of the circulation reductions.
Meredith says it currently is not planning any rate adjustments for its other titles.