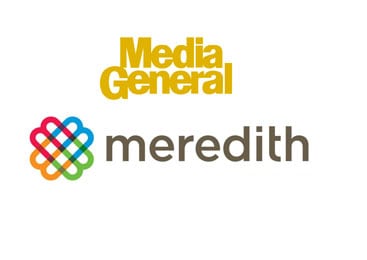 The deal between Media General and Meredith Corp. took another turn Wednesday when the two companies announced Media General could share non-public information with Nexstar Broadcasting Group.
In late September, Nexstar threw cold water on Media General's bid for a 65 percent, $2.4 billion stake in Meredith Corp. when it submitted its own unsolicited proposal to buy Media General.
Media General said it would review Nexstar's proposal even as its board of directors continued to recommend the transaction with Meredith.
Not long after that, Media General secured RBC Capital Markets, LLC and Goldman Sachs to help review the Nexstar bid.
Now, Meredith says it has granted a waiver to Media General to pass on non-public information that will be shared between Media General and Nexstar to further evaluate the latter's offer.
"The waiver allows Media General to conduct due diligence on the unsolicited offer it has received from Nexstar Broadcasting Group, Inc., and to provide Nexstar with certain information to support its previously claimed synergies," says an announcement from Meredith.
Meanwhile, Meredith has sweetened the "synergy" pot by upping it to $85 million, $5 million more than what it estimated when the deal with Media General was first announced. "Meredith is extremely confident that Meredith Media General has the potential to generate significant shareholder returns superior to Nexstar's offer for Media General," adds Meredith.
The boards of directors of Media General and Meredith still recommend sticking with the original deal as the Nexstar review process goes deeper.