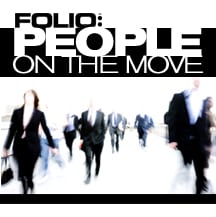 Former Bloomberg Businessweek deputy editor Brad Wieners has joined Rodale's Men's Health as executive editor. A magazine industry veteran who has earned three American Society of Magazine Editors (ASME) awards, Wieners' career has included stints with Wired, Outside, National Geographic Adventure and Men's Journal.
"Brad is a proven magazine editor and versatile writer with 25 years of journalistic experience," said Men's Health editor-in-chief Matt Bean. "His various accomplishments and zeal for adventure dovetail well with our new 'out there in the world' ethos, as we bring our readers to the front lines of the issues most relevant to men."
Also joining Men's Health this summer is senior art director Michael Solita who was previously an art director with Fortune.
Other hires include: online style, grooming and gear editor John Lonsdale; online assistant editor, products Danielle Zickl; and deputy editor of cross-platform content Ben Court.
Men's Health has increased its audience more than eight percent the past year across all platforms, according to the Magazine Media 360° brand audience report.
---
Here are the rest of this wek's people on the move…
Time Inc. has announced that Chris Schraft is being elevated to president, Foundry Content Sales and Agency Development. He'll continue to lead Time Inc.'s Agency Development team. Schraft has been president, Time Inc. Content Solutions since 2007.
Additionally, Time Inc. named David Gensler SVP, Food Beverage Spirits Category. He joins from Liveintent, a digital marketing service, where he was most recently EVP and head of ad sales.
Time Out announced Joel Meares as its new global editor-in-chief. Meares has been promoted to the newly created role after serving as the company's editor-in-chief for North America.
F+W Media has hired David Pyle as SVP and general manager for F+W's Fine Art, Writing and Design Group. Pyle previously served F+W as a group publisher from 2006 to 2008. The company has also brought on Michael Gormley as the group's content strategist. Gormley is a studio artist and writer. Pyle brings more than 25 years of experience in the fine art and artist's materials world as a retail, marketing and brand director.
Wenner Media has announced that Brian Crecente is the new editorial director of Glixel, the company's digital destination centered on the world of video games. Most recently, Crecente was the executive editor at Vox Media's Polygon, which he helped launch in 2012.
Nicole Flatow is the new editor of CityLab. She joins CityLab in July from The Guardian, where she was U.S. enterprise editor.
Thrillist has brought on Ocean MacAdams as president. He was most recently the head of entertainment at GoPro.
John Solomon is The Hill's new executive vice president, digital video. He joins from Circa–the relaunched, Sinclair Broadcast Group-owned version–where he had been chief creative officer.
Tom Anderson is the new editor in-chief of RealClearLife, a men's lifestyle offshoot of RealClearPolitics. He previously served as a personal finance writer at CNBC since 2016.