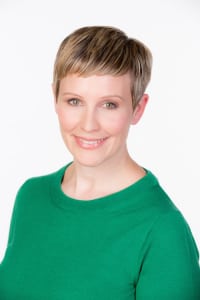 The short search for Rodale's Organic Life's new editor-in-chief is over. Melanie Hansche has been promoted to the role, effective immediately.
Hansche joined Rodale in 2014 as its executive director of food content and strategy. Under her guidance the company reimagined several of its food products, including the Rodale Recipe Finder and the Rodale Test Kitchen.
Before Rodale, Hanche's career highlights include: serving as editor at donna hay magazine in Australia; editing several bestselling cookbooks for Donna Hay; and serving as a food critic and writer for several publications.
"Melanie is a strong leader with a keen eye for vibrant design and compelling content," says Chairman and CEO Maria Rodale in a statement shared with min. "Having worked very closely with her on my upcoming cookbook, Scratch, I am confident her inspiring vision and understanding of theRodale's Organic Life audience will enable her to take this brand to new heights."
The promotion doesn't come as a surprise since Hanche was serving as interim editor-in-chief after James Oseland left the company back in March to pursue a book and other endeavors. Oseland led the relaunch of ROL last year, after it rebranded from the original company flagship, Organic Gardening.
Hansche indicates in a statement that, for now, her objective is to focus on the brand's existing strengths. "I'm looking forward to working with the team to bring our audience compelling, clever and sassy content in the organic space that's practical, fun and a little forgiving—meeting them at whatever stage of their organic journey they might be on—fat, sugar and bacon included!"