from 

---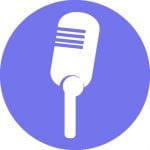 Media brands have played an integral in the podcasting space since its infancy 15 years ago, with publishers and advertisers alike investing ever more heavily in the medium as listenership continues to rise.
But as more and more media companies jump into the space, one announced that it would no longer produce original podcasts of its own. Instead, Panoply Media—the podcast network launched by the Slate Group in 2015—announced in September that it's going all-in on its podcasting platform, Megaphone, as well as its targeted advertising marketplace, which it says uses Nielsen data to introduce audience targeting to podcasting for the first time.
As Panoply's sole focus in a still-developing industry that stands to benefit from more infrastructure and monetization tools, we wanted to learn more about the platform on which the company is placing its bets, so we spoke to Panoply Media's director of product, Joel Withrow.
---
Folio: Tell us a little bit about Megaphone and what sets it apart from other podcast platforms on the market.
Joel Withrow: Megaphone helps publishers generate revenue while staying focused on creating great podcasts for their listeners. It's an all-in-one platform that provides tools for everything from publishing and analytics to uploading ad creative and managing campaigns.
There are a lot of podcast platforms on the market, but Megaphone focuses on the business of podcasting. It's designed to meet the needs of established podcasters, networks and organizations—like HowStuffWorks, the WSJ, Gimlet Media and Vox—that monetize their shows and work with teams spread out across the country.
In terms of what sets us apart, all podcast platforms have their unique strengths. We're really proud of our intuitive user experience, as well as the genuine technical innovations we've made in podcasting. Leveraging a partnership with Nielsen, our targeting technology has helped usher podcast advertising into the 21st century.

Folio: In your observation, how has your business, and the podcast industry itself, changed over the past couple of years?
Withrow: Quickly! It's hard to believe now, but just a few years ago, professional ad tech just wasn't available in podcasting. Seeing an opportunity there, we launched Megaphone with features that were completely novel at the time but now come standard on most platforms.
Perhaps the biggest shift we've seen, though, is in the precision of targeting that advertisers can now access in podcasting. For years, sales teams have been educating the market about the limitations of podcasts: 'You can't target demographically; you can't measure conversions; you can't run attribution studies.' With Panoply's investment in audio ad tech, we're now flipping all of that on its head.
Last year, we saw dozens of brands jump into the space to test our demographic and intent-based targeting. Many have re-upped for additional campaigns, which points to significant growth in 2019—especially as other platforms catch up and begin offering similar capabilities. Next year, I expect we'll also see new ad networks forming between publishers to provide significant reach to those more narrowly targeted budgets.
In another trend that's encouraging brands to enter the space, we're finally starting to see the entire podcast industry rally behind and adhere to uniform measurement guidelines with the release of IAB v2 late last year.
We've also seen the launch of many more podcast apps like Pocketcast, Google Podcast and, most recently, Pandora's Podcast Genome Project. Podcast devices are also getting more diverse with listeners queueing up episodes on smart speakers and watches.
Folio: What types of analytics tools does Megaphone offer?

Withrow: Like most platforms, Megaphone leverages the IAB Podcast Measurement Guidelines to report on real-time downloads and ad delivery. Our reports break these numbers down across a number of attributes—geography, listening application, device, as well as podcast, episode, advertiser, agency, etc.
On certain podcast apps, Megaphone can also provide a look into when listeners pause or skip forward. We're enthusiastic supporters of NPR's Remote Audio Data initiative, and we hope that the number of apps that share listening data continues to grow. Early next year, we're very excited to be launching new reports on the prevalence of demographic segments among podcast listeners: traits like age, gender, and household income.
Folio: How does the Megaphone Targeted Marketplace work, and what does it mean for publishers on the platform?
Withrow: Instead of buying contextually against specific podcasts with host-read ads, the Megaphone Targeted Marketplace allows advertisers to target over 60,000 Nielsen Marketing Cloud segments, based on a listener's location, interests, demographic profile, purchase behaviors and more.
Publishers on Megaphone have the option to make their inventory available in the marketplace and receive quality brand messages in their podcasts. It's a unique opportunity for publishers to supplement their direct ad sales and earn additional revenue without having to expand their sales team.
Folio: What are brands and advertisers looking for from podcast audiences, and how does Megaphone help deliver on that?
Withrow: Brands struggle to engage consumers on their phones. Podcasting—with its highly tuned-in audience—presents advertisers with an unparalleled opportunity to connect with mobile listeners in a way no other digital platform can. Now there's nothing new about podcasting, but for over a decade the inefficiencies of producing host-read ads at scale and the lack of good data have prevented brand advertisers from earnestly investing in podcasts.
Megaphone delivers efficient, trusted targeting, as well as attribution and brand lift studies to definitively track return on investment. We're betting that combination will be highly lucrative for publishers and effective for advertisers in the years to come.
Folio: What are some of Megaphone's other features?

Withrow: Our biggest "killer feature" may be the chat window that connects users to our support and engineering teams. Even before we launched, we knew that users wouldn't just reach out with support tickets; they'd be looking for advice. So when you sign up for Megaphone, you're adding a group of industry experts to your team.
Folio: What are some of the ways your experience as a podcaster has informed the development of the Megaphone platform?
Withrow: Panoply is no longer in the content business, but everything we do remains suffused with the publisher's perspective. Early on, we leaned heavily on our in-house team of producers, ad ops, and sales team to set our roadmap, vet new designs and test each new release.
Our customer base has since grown to include a diverse set of businesses, each focused on creating great shows in their own way. Megaphone succeeds when they do, which usually boils down to growing audience, revenue, or both. Having experienced that business first-hand, we hope, puts us in the right mindframe to help our customers by doing what we do best, which is making great software.