Twitter has often been cited as anathema to long-form journalism, but one of the social giant's co-founders thinks the two concepts can work together.
Medium, a content production and delivery platform started by Twitter and Blogger co-founder Ev Williams, has acquired the sci-tech long-form site, Matter.
Terms of the deal were not disclosed.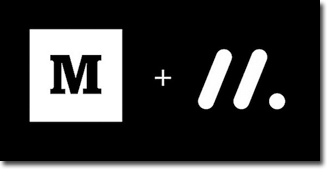 Williams actually backed the project when it launched a Kickstarter campaign last February. The group raised $140,000–almost three times its goal–with the aim of making web journalism "synonymous with fearless, investigative and enthralling writing."
Williams met with Jim Giles, one of Matter's two founders, and made an offer to buy the company a few months later.
"I knew we were aligned in our mission," Williams says in a blog post. "I wanted them to continue what they were doing–publishing great articles and defining a new model to support investigative journalism. (And I knew that cracking that second part would have huge implications.) In addition, they could use Medium to add new dimensions to what they do."
The site's goals are different on their face. With a long list of headlines, and posts typically in the 500-1,000-word range, Williams says Medium's goal is to serve as a long-form version of Twitter. Matter, meanwhile, produces one article each month. Stories are more than 5,000 words, and are available for 99 cents through the Kindle Single store or with a 99-cent monthly subscription.
The brands have partnered together before though. Matter's first story, "Do No Harm," was republished on Medium earlier this month. A series of shorter related posts appeared over the next several days, examining the original article's theme from other angles.
Matter hints that both the content strategy and revenue model could shift. The site's founders "want to expand what [they] do" and are open to "experimenting with tweaks to the model," they say in an announcement. 
To stay updated on the latest FOLIO: news, become a Facebook fan and follow us on Twitter!