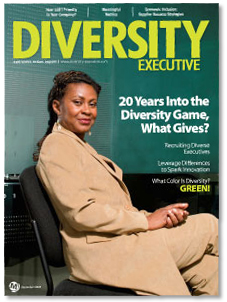 MediaTec Publishing is planning to launch a new magazine called Diversity Executive.
The bi-monthly magazine—which is set to debut in September—is to have an initial circulation of 25,000 and targets C-level executives, senior human resources leaders, corporate training executives, community organizations representatives and federal and state government officials, MediaTec says. The publisher also plans to launch an accompanying Web site, digital editions, weekly e-newsletters and Webinars.
According to editor-in-chief and MediaTec president Norm Kamikov, "more organizations are realizing the power of diversity and inclusion as core business strategies. Diversity Executive will deliver leading-edge strategies to create a more inclusive business culture and help leaders leverage diversity for maximum organizational gain."
MediaTech publishes Chief Learning Officer and Talent Management magazines.