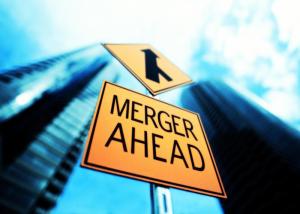 The media industry saw an upswing in mergers and acquisitions activity in the first half of 2017, particularly among consumer-facing publishers, according to the latest figures from investment bank Jordan, Edmiston Group (JEGI).
JEGI tracked 155 total deals across the B2B and consumer media and techonology space — roughly the same amount as in the first half of 2016 — but for a combined $25 billion. Taking out Microsoft's $26 billion acquisition of LinkedIn last June, which JEGI categorizes as a "B2B media and techonology" transaction, the 156 deals JEGI tracked over the first half of 2016 totaled just $3.1 billion.
That increase in overall deal value, reports JEGI, was primarily driven by a handful of significant transactions among consumer-facing publishers, including Sinclair Broadcast Group's $7.3 billion purchase of Tribune Media Company. Notable deals on the B2B side include Blackstone Group's acquisition of Global Sources for $489 million and Aurora Capital's purchase of Randall Reilly for $230 million.
JEGI also tracked 33 deals categorized as part of the "exhibitions and conferences" sector, compared with 32 over the first half of last year, for a combined $1.1 billion (down from $2.3 billion a year ago). Major deals, according to JEGI, include Eventbrite's acquisition of Ticketfly, and Folio: parent company Access Intelligence's purchase of AdExchanger for an undisclosed sum. JEGI represented AdExchanger in that transaction.
Looking forward, JEGI predicts that the market will remain active, citing strong confidence among both consumers and, in particular, small business owners.