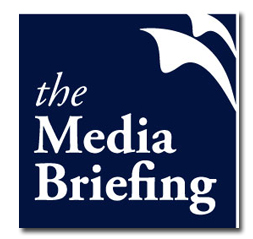 A pair of U.K.-based media industry executives have launched TheMediaBriefing.com, a one-stop-shop for curated media industry stories from all over the Web.
"We recognize that information sources in all industries have fragmented," explains Rory Brown, a former divisional managing director for Incisive Media who co-founded the site with Neil Thackray, who previously served as CEO of Quantum Business Media and Nexus Media Communications. "The media industry is no different and it is no longer possible to rely on a couple of trade magazines or Web sites to keep you informed and shape strategic decisions."
Brown and Thackray set out to find a way to research content from hundreds of sources that are relevant to media. In addition to curating news, TheMediaBriefing.com features commissioned long form pieces and expert analysis. The site also offers free weekly newsletters in each its topic verticals: newspapers, magazines, b-to-b, TV and film, agencies, digital media, radio and finance.
To pull all this together, Brown and Thackray worked with personalized publishing platform idio.
"Our technology platform has a central algorithm that bolts together multiple semantic engines to interrogate text," says Brown. "It then classifies that text to determine its meaning. The information is stored under an evolving taxonomy—which is hand-curated—to provide ways for users to track stories or topics. It also presents possible related topics around that content."
See below for a video of Brown and Thackray introducing TheMediaBriefing.com:
Briefing Media from studio .fu on Vimeo.