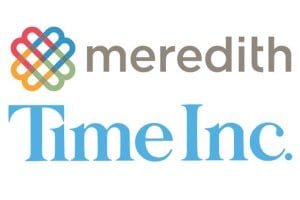 While media companies have one eye on shareholders in making some of the big deals in recent months (Verizon/Yahoo, Hearst/Rodale) and last week's Meredith's acquisition of Time Inc., the other eye is on media buyers. The online battle for ad revenue with the Facebook, Google and Amazon oligopoly requires scale and troves of first-party data. But will consolidation in media really impact or impress the media buyers themselves?
"We do not expect to see any material changes in efficacy with the consolidation," says Digitas/LBI VP, Group Director of Media Marla Theodore. "However, we do see the advantage for advertisers to execute in a more seamless manner across an extended portfolio, managing overall reach and frequency on brand.com sites and associated audience networks." Theodore adds that while the Time/Meredith combination does add scale and data depth to both, and helps advertisers access millennials, "the decision is not one that showcases innovation against its magazine competitors and feels late to the party of continued transition from print to digital."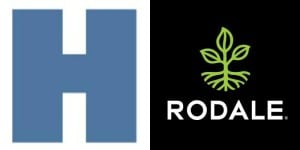 For Ashley Evenson, director of digital media at agency Ciceron, the deal may lead to better programmatic offerings. "I would like to see better private marketplace (PMP) packages that include layering of publisher data and premium placements across a suite of sites," she tells min. Evenson feels that given Time Inc.'s existing strength in PMP, "it appears the consolidation of Meredith/Time is pivoting in this digital space above the other publishers.
Theodore cites Meredith's own existing embrace of PMP. "Meredith understands the increasing role programmatic plays in many brands' strategies and have developed their own private marketplace, as well as prioritized programmatic inventory, within their waterfall to deliver consistently and evenly," she says. Theodore feels Meredith and Condé Nast are leaders in the digital space, especially in developing video. As premium video inventory remains in demand, she cites Meredith's 50,000 videos and Condé Nast Entertainment network's magazine-branded video programming and Condé Nast's social/Snapchat presence as especially attractive to advertisers.
But as print brands come under even more pressure to develop digital presence, are more mergers and combinations inevitable or even necessary? Theodore thinks not. "I do not think there is a need for continued consolidation and a move to a magazine duopoly-like state, but rather a focus of on their respective core audiences, development of unique and digitally first content, growth in key social channels and evolution into new platforms and forms as consumers' desires continue to change with technology."