McMurry Suspends Publication of 6

Custom publisher plans to relaunch 'affluent' title once economy rebounds.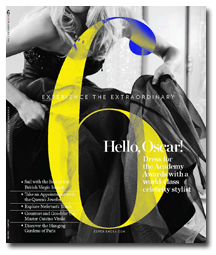 SEE RELATED: Luxury Magazines Not So Recession-Proof After All?
Custom publisher McMurry has suspended publication of 6, the ultra-affluent bi-monthly it launched last fall.
"We have not folded 6 but we have suspended it until the economy and luxury goods ad spending pick back up," CEO Chris McMurry wrote in an e-mail to FOLIO:. "It was a financial return on investment consideration. In the best of times, convincing advertisers to try something new is a challenge. With the current economy, and universally reduced spending, that was going to lengthen the return on investment period."
There were no layoffs associated with the magazine's suspension, McMurry said. The magazine did not have a dedicated staff so those who worked on it are now "working on other projects."
6 (the name refers to six "passion points" of the readership: wealth, style, travel, design and body and health) debuted with a November/December issue. At the time, McMurry said the magazine targeted affluent, rather than aspirational readers—households with average net worth of $25 million.
The publisher began building its target audience by accumulating lists through a variety of different data sources and ended up with a list of 300,000 names, then pared it down to get down to a target list of 100,000. McMurry hired Monroe Mendelsohn Research to extract names from the list on a random basis and conduct a survey to help validate the list.
"The concept of delivering the highest-end consumer audience in the U.S. of any magazine, and once-in-a-lifetime experiences to that audience, is an unfulfilled niche," McMurry wrote.
Meet the Author
---