McGraw-Hill Reports Revenue Slide

B-to-B group's Q1 earnings up despite BusinessWeek's shortfall.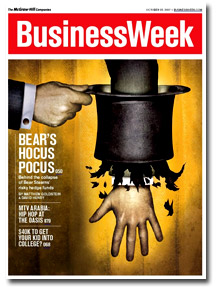 BusinessWeek parent the McGraw-Hill Companies today reported its earnings for the first quarter, with overall revenues dropping 6.1 percent over the same period in 2007, totaling $1.2 billion. Income from operations was down 36.4 percent to $147.6 million. Net income for the quarter was down 43.6 percent to $81.1 million.
Revenues for McGraw-Hill's Information & Media division were $243.4 million, up 3.2 percent this quarter over the same period last year. In that division, the business-to-business group—which includes BusinessWeek and Aviation Week magazines, as well as J.D. Power and Associates and Platts news service—revenues increased 3.5 percent to $219.7 million.
According to chairman, president and CEO Harold McGraw III, strong "demand in the energy markets for Platts' news and pricing services and growth in the Asia-Pacific region for J.D. Powers' research services were they key drivers in the Business-to-Business group's first quarter performance."
During the first quarter, BusinessWeek's ad pages were down 19.4 percent over the same period in 2007, and ad revenues dropped 15.5 percent to $53.9 million, according to the Publishers Information Bureau.
Revenues at McGraw-Hill's education division stayed flat at $330.2 million while revenues for its financial services division—which includes the Standard & Poor's brand—declined 11.6 percent to $644.3 million. Revenue at Standard & Poor's Credit Market Services dropped 21.6 percent during the quarter to $427.3 million while Standard & Poor's Investment Services group increased 18 percent to $217 million.
Meet the Author
---