McGraw-Hill Expects a 'Challenging Economic Environment' in 2008

Reports revenue up 8.3 percent and net income of nearly $1 billion for 2007.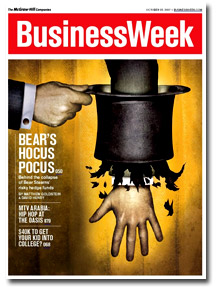 The McGraw-Hill Companies today released its 2007 earnings report, showing overall revenue at $6.8 billion, up 8.3 percent over 2006. Net income was up nearly 15 percent, reaching $1 billion in 2007.
Fourth quarter figures showed revenues at $1.5 billion down 1.5 percent from 2006. Net income in the fourth quarter was down 31 percent, dipping to $140.6 million from $240.8 million in 2006.
"We promised and delivered a double-digit gain in earnings per share and margin improvement in Financial Services and McGraw-Hill Education in 2007 despite challenging conditions," McGraw-Hill Companies chairman, president and CEO Harold McGraw III during a conference call.
Per segment, the company's Financial Services division had the greatest gains, taking in $3.05 billion in revenue in 2007, up nearly 11 percent from 2006. Next was the McGraw-Hill Education division at $2.7 billion (up 7.2 percent), followed by Information and Media at $1.02 billion (up 3.6 percent).
Information and Media division flagship BusinessWeek saw an 18.2 drop in ad pages in 2007 compared to 2006, according to the latest Publishers Information Bureau figures. During the conference call, Harold noted that online advertising at BusinessWeek.com was up 14.8 percent in 2007.
Report Comes on Heels of More Than 600 Job Cuts
Earlier this month, McGraw-Hill announced a major company restructuring, slashing 611 jobs, or three percent of its workforce. Nearly 20 percent of those—114 jobs—came from the company's information and media division, which publishes titles such as BusinessWeek and Aviation Week. At the time, the company's stock price has tumbled roughly $30 per share from a high of $72.50 in June, resulting in a loss of over $9 billion in market capitalization. The company did not rule out another wave of cuts. In January 2006, the company cut 500 jobs, followed by another 600 in the third quarter of the same year.
"We are facing a challenging economic environment in 2008," Harold said. "Nevertheless, we expect revenue growth in 2008 of six to eight percent at McGraw-Hill Education and Information and Media, and a two to four percent increase at Financial services."
Meet the Author
---