Maxim Publisher Names CEO

Ex-CMO takes chief executive post at Alpha Media.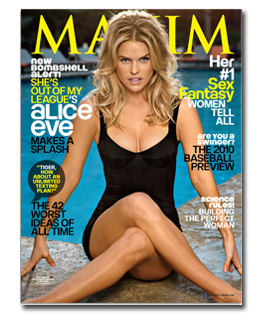 Maxim publisher Alpha Media Group has named Joseph Mangione as CEO. Mangione served as CMO at Alpha for a number of months ending in early 2008.
According to Alpha Media, Mangione will be tasked with building the company into a "totally integrated" media and marketing operation, leading its print digital, TV, mobile, international, licensing, event marketing, promotion and film divisions. His appointment was first reported by Ad Age.
Mangione replaces interim Alpha CEO Paul Miller, who was appointed by private equity owner Cerberus Capital Management. Before that, Stephen Duggan served as CEO after sharing the title with co-chief executive Glenn Rosenbloom, who left the company in 2008. Prior to stepping up as co-CEOs, Duggan had been Alpha's chief financial and operating officer while Rosenbloom, a former group publishing director at Disney's consumer magazine division, served as Alpha's president.
Duggan and Rosenbloom replaced Kent Brownridge, the former Wenner Media chief executive who engineered Quadrangle Group's acquisition of Dennis Publishing's U.S. portfolio (including Maxim and Blender, but not The Week) for $240 million in 2007, as CEO. He left the company in August 2008 and was named general manager at the U.S. edition of OK! magazine, which is owned by Northern & Shell. Brownridge resigned from that post four months later.
Through the first quarter this year, Maxim saw ad pages increase 6.2 percent to 107.09 pages. In 2009, the magazine saw its ad pages tumble 23.2 percent.
Meet the Author
---