Mass Appeal Folds

100,000-circ hip-hop title calls it quits.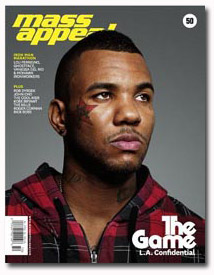 In a refrain that's becoming all-too-familiar for niche
music magazine publishers, Mass Appeal, the 12-year-old Brooklyn-based hip-hop and lifestyle
magazine, is calling it quits.
The 100,000-circulation title had recently published
its 50th issue.
Colossal Media, which owns Mass Appeal, will continue to
publish a female-targeted spin-off, Missbehave,
as well as Mass Appeal's Web site.
Co-founder and publisher Adrian Moeller told the Web site
Gawker that he is in talks to sell the Mass Appeal, and that a print edition of may eventually relaunch.
In 2005, Patrick Elasik, the magazine's 26-year-old co-founder
and co-owner, was found
dead. He had been electrocuted while crossing subway tracks in the
Greenpoint section of Brooklyn.
Elasik founded the magazine with Moeller in 1996.
The shuttering of Mass Appeal is the third nationally-distributed
niche music title to do so this year. In February, Seattle-based alternative
country music magazine No
Depression folded; Harp followed suit. In
March, Resonance, a small, well-regarded Seattle-based quarterly, shut down.
Meet the Author
---