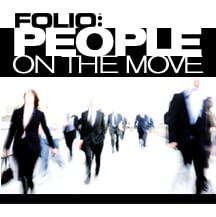 Longtime company executive Mary Kramer has been named publisher of Crain's New York Business and Crain's Chicago Business.
Kramer joined the company as the editor of Crain's Detroit Business in 1989. In 2012, she was appointed group publisher of Crain's Detroit Business and Crain's Cleveland Business.
In addition to her role at the organization, Kramer is a member of the International Women's Forum and the Michigan Journalism Hall of Fame.
---
Here are the rest of this week's people on the move…
The Atlantic has tapped Swati Sharma (pictured) as deputy editor of The Atlantic.com, beginning in January. Sharma currently serves as deputy general assignment editor at The Washington Post.
Amy Grace Loyd has joined Esquire as its new literary editor, effective immediately. Loyd formerly served as an executive editor at digital imprint Byliner, as well as executive literary editor at Playboy from 2005 to 2011.
Adweek has hired Josh Sternberg as tech editor. Most recently, Sternberg served as the director of branded content at NBC News.
The Washington Post has appointed Sarah Ellison as a staff writer covering media, politics, culture and technology. Ellison has served as a special correspondent at Vanity Fair and is a contributor to the magazine's blog, V.F. Hive.
Makeup artist Bobbi Brown has joined Naturally, Danny Seo Magazine as contributing beauty and wellness editor.
Barron's has named Jon Swartz a senior reporter. Swartz will be based in San Francisco, covering technology and Silicon Valley, and formerly served as USA Today's San Francisco bureau chief for 17 years.
The Wall Street Journal has hired Lalita Clozel as a reporter covering banking regulation out of its Washington bureau. Previously, Clozel served as a reporter at The American Banker.
Code and Theory has announced several management changes. Michael Treff has been promoted from managing partner to president. Marisa Elena Todd has joined the company in its London office as managing director, and Tony Esposito as chief financial officer based in NYC. Additionally, after 16 years, co-founder Brandon Ralph has departed from the company.