Martin Reidy

president, Meredith Integrated Marketing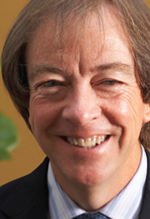 Meredith Integrated Marketing has landed CRM accounts for big names such as Chrysler and Kraft.
While Meredith's National Media Group has made headlines with growing ad revenue and readership that defies much of what other large consumer publishers are experiencing, the company has also seen success in the non-traditional areas so many publishers are scrambling toward, including marketing services.
That's epitomized by Meredith Integrated Marketing, which has taken over CRM programs for more than 200 marketers such as Kraft, Wells Fargo and Chrysler.
Martin Reidy joined as president of Meredith Integrated Marketing (MIM) in September of 2009 from Publicis, where he was president and CEO of Publicis Modem & Dialog. "This is a very exciting time for MIM," he says. "I've never before seen the level of activity from clients as I have in the past few months."
MIM has grown its capabilities with the acquisition of agencies that specialize in Web and digital development, word of mouth, healthcare marketing, and mobile marketing, among others. In 2009, MIM made an investment in mobile marketing firm The Hyperfactory.
Kraft is a longtime MIM client. The relationship began with custom publishing and now includes four magazines such as Food and Family and Comida y Familia. Through Kraftfoods.com, MIM helped Kraft develop a database of 8.5MM opt-in consumers which it taps into for an e-mail program that reaches consumers weekly, on special occasions and about topics that interest them. "We helped launch their mobile application, the iFood Assistant, first on the iPhone and then on the Blackberry where it already has gotten great recognition," says Reidy. "Community development, blogger outreach and content distribution are key."
MIM represents approximately 20 percent of Meredith National Media Group's $1 billion+ in revenue. "We have had consistently steady growth," says Reidy. "We continue to focus on the most effective ways to deliver engagement for our clients with their customers and are looking at ways to enhance this engagement through the media platforms from mobile to social media to digital to third screen offerings to print and database." 
Vital Stats: Marketing services account for 20 percent of the revenue for Meredith's National Media Group.
BACK TO THE 2010 FOLIO: 40 MAIN PAGE
Meet the Author
---