Marshall Matheson

Senior Vice President, Online Media, WTWH Media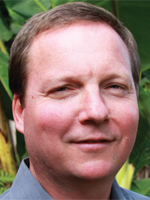 Takeaway: Matheson has had a guiding hand over the company's 30 digital brands and has helped grow WTWH Media 69 percent in the last three years.
Matheson has spearheaded the development and coordination of the entire WTWH Media online platform, which consists of 30 websites and all major social media channels since the company's inception in 2006. Matheson attributes the company's rapid growth and his desire to serve his core audience as his two biggest motivators.
In the last three years, WTWH Media has seen a 69 percent growth rate. Of that, approximately 65 percent is derived from online products and packages. Matheson leveraged cloud-based technology early on to help manage the large network of sites and despite the size, he has been able to maintain high-quality content output.
In his years with the company, Matheson's visionary outlook has helped grow total revenue to $6.5 million in 2013. Inc. 500/5000 has included the company in its rankings since 2011. Weatherhead 100 named it the second-fastest growing private company in North East Ohio.
In particular, he says his greatest achievement in the last year has been to foster growth in the company's electrical engineering vertical, which included an expansion acquisition of heavily trafficked electronics forum site EDA Board.
Matheson's instincts and talents have helped construct a prosperous online framework and strategic plan and he is currently gearing up to continue building on the company's many recent successes.
Meet the Author
---