Marketing: Time to Play the Long Game

Advertising is out; education is in.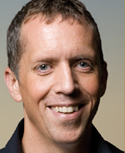 As the world begins its long slow spin from one decade to the next, the spin (or marketing) industry also is undergoing a marked transformation-from "impact" to "information." In the 20th century the focus of marketing was on advertising-specifically on making a short, sharp impression. Advertisers' print creative had to pass the three second test-imparting as much positive information as possible before a potential customer quite literally turned the page.
The Internet, of course, is different. And when the World Wide Web happened, everything in marketing *should* have changed. But it didn't, and I blame the advertising agencies. As anyone who works at an agency will tell you, agency people know "everything."
But when confronted by a new medium, the Internet, about which they knew zilch, those agency types were uncomfortable giving up everything they knew about creating print ads, not to mention the fat fees associated with them, and instead opted to take the print model of advertising, with all it's flaws, and force fit it onto the Web.
Take banner ads, for example, which run in rotations with multiple other advertisers on a Web site, effectively emulating the experience of a reader flipping through a magazine. Brilliant! (Stupid!)
Convincing to Buy Takes Time, Not Banners
Finally, though, CMOs and other marketing execs are cottoning onto the notion that using advertising to grab someone's attention for a few seconds is probably going to be incompatible to selling products to people whose decision cycles may be measured over a somewhat longer period of time.
This is especially true of b-to-b marketing, where customer-buying cycles are often measured in years. So while it may be relatively effective to use a short, punchy message for peddling dishwasher detergent to consumers, trying to do the same with the CTO of a broadcast network who is evaluating which million dollar MPEG-4 Part 2 video codec to purchase is going to be a waste of time and money.
What customers like this want from their vendors is not an advertising message, but "information" And as a rule of thumb the amount of information they want increases in proportion to the amount of money they have to spend. And of course, this places the marketer in an entirely new role: that of "educator."
You can see evidence of this trend in the huge upswing in the number of white papers posted by marketers on trade sites, allowing companies to place in-depth educational materials right next to the articles that their customers are reading.
And the trend reaches its apex with single-sponsor editorial sites, where the advertiser launches and runs its own Web publication, underwriting the edit content, surrounding it with its white papers and case studies, and positioning itself as the ultimate educator or authority.
I'm currently running two such sites for billion dollar companies, and I see such a huge demand for single sponsor edit sites that this month I launched a company that does nothing but build these sites for advertisers. (In a sign of demand we pre-sold six more before we even launched.)
Who wins in this new marketing market? Primarily, publishers of original content, who have the content know-how and user databases to quickly roll out edit sites for advertisers.
Who loses? That's easy. In the switch from advertising style to educational substance there won't be much call for help from the advertising agencies.
Stephen Saunders is the Managing Director of DEX (www.dexnation.com), a marketing services company specializing in the creation of online communities targeting any combination of industry, geography, or profession.
Meet the Author
---