Marketing Services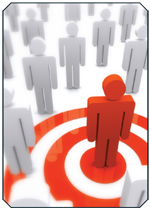 Just in the last year, marketing services has exploded out of its "custom publishing" origins to become a renewed revenue source and attractive acquisition target.
Marketing services sprang up out of custom publishing as a new business strategy in late 2010, early 2011 and while some derided it as a strategic "flavor of the month," publishers large and small are clearly making a serious business out of it.
Companies like Meredith, Hearst, Penton and, lately, regional publisher Churm Media, have either acquired their way into a marketing services division or formed their own. Where custom publishing may have once blended in with existing operations and functioned on a more opportunistic level for many publishers, marketing services these days takes on a much more aggressive, sales-oriented approach to business development.
The phrase was borne out of the multiplatform and integrated marketing projects that were being offered—projects that "custom publishing" seemed too quaint or old-school for marketers to relate to.
And to add to its industry-wide significance, it's become its own M&A category. In 2011 marketing and interactive services accounted for, by far, the highest volume and deal value for the year. According to the Jordan, Edmiston Group, the category accounted for 291 deals worth a combined $15 billion dollars. In all, it represented 32 percent of total deal value, accounted for 17 of the 32 biggest deals and made up a third of total transaction volume. If M&A is a reflection of a market's vitality, then marketing services was considered pretty robust in 2011.
In forming their new divisions, many publishers have taken services they've historically offered as standalones (custom publishing, website development, lead gen) to the next level under the umbrella of a dedicated group. While publishers can tap existing resources and brand-related salespeople can funnel prospects to marketing services, it's a different enough business in terms of sales cycles, lead times and tech development that a separate approach is warranted.
VITAL STATS: In 2011, marketing services as a category accounted for 32 percent of the year's total M&A deal value: $15 billion.
Meet the Author
---