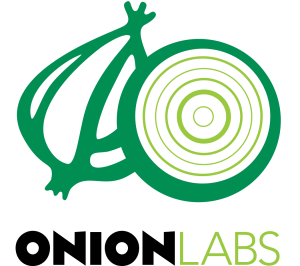 In the "Special Coverage" section three-fourths of the way down TheOnion.com sits a set of articles sponsored by Explore Minnesota.
Click the irreverent headline "All The Lame Recommendations We Got For What To Do In Seattle In 2016," and you'll be shown a slideshow of Washington State tourist spots with snarky captions complaining about Seattle as a travel destination.
The articles, created by Onion Labs, are funny enough on their own. Most are only tangentially related to the advertiser, whose branding and banner ads appear multiple times on each article. It's the type of content readers expect when they go to read The Onion. Minnesota is never mentioned, but the state's sponsorship of the article actually makes the joke funnier.
"We can create comedic content that we know will hit our audience better than just another commercial," Julie Scott, general manager of Onion Labs, Inc., tells Folio: "Because your target audience isn't watching commercials. They're reading The Onion."
The Onion, which launched in 1988 as a weekly newspaper, reports an average of 30 million monthly unique visitors, most of whom come in search of satirical coverage of current events. It's a compelling but difficult audience for advertisers to reach on their own: critical of media and drawn to a voice that's in on the joke.
But ad fatigue goes beyond The Onion. Recent studies have found that the majority of digital natives have contempt for conventional advertising. A May 2016 Harris Poll conducted for Lithium found that 74 percent of 16 to 39 year olds dislike targeted social media ads, and 56 percent of this group reportedly cut back or cut out social media use in response to advertisements.
Ad blocking is also on the rise. A November PageFair survey found that ad blockers have 18 percent penetration in the U.S., almost entirely on desktops, but increasingly on mobile devices worldwide. Additionally, 29 percent of U.S. ad block users said they use the tool to prevent interruptions by ads.
So how do you sell to people who aren't interested in being sold to?
At 23 Stories, the content marketing arm of Condé Nast, it comes down to a combination of audience data and editorial insight that other advertising agencies don't have access to.
"We have direct access to millions of consumers, so we have both a much deeper understanding of what content resonates with different demographics and also the ability to distribute the content we create at scale," Josh Stinchcomb, managing director of 23 Stories, tells Folio:.
"Beyond that, our access to editorial talent gives us advantages in story-telling capability and the ability to coordinate content development efforts across branded content and editorial."
At Condé Nast, where Stinchcomb says branded content makes up 15 percent of advertising revenues, one campaign can be tailored to fit the voice of any or all of the publisher's 22 titles. One such campaign with Chevy included over 70 pieces across six different magazines.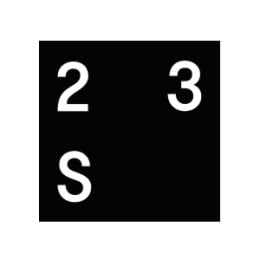 A native video produced by Glamour showed singer Michael Bublé surprise a fan with a ride in a Chevy Malibu. The 2 minute and 46 second video generated 11 million minutes of consumption online, and 120,000 social actions.
"Determine what role you play for consumers and then make your partners an additive part of that experience," Stinchcomb says.
Scott mirrors Stinchcomb's sentiment, saying that effective content marketing involves leveraging your editorial niche. But that doesn't mean magazine marketing services need to keep content at their publication. Onion Labs creates content across client channels, from broadcast and radio, to other digital outlets.
"Essentially, clients can leverage our creative and production services, then use our content to run on any of their media channels," Scott says.
This can include partnerships with social media companies, who are often charged with taking away ad revenues from hungry publishers. Onion Labs is partnered with Facebook Anthology to create native-style ads with data insights provided by Facebook's own in-house creative team, the Creative Shop.
In one campaign for Progressive Insurance, Onion Labs created a fake TV network called the Grown Up Network. Using Facebook Anthology, they targeted the ads specifically at people who have posted on the social network about a big life change.
Just as Onion Labs promises to give clients access to its niche audience, native partnerships with Facebook allow for unparalleled insight into the Facebook audience — all within the attractive narrative package of editorial at The Onion.