Publisher to Launch Hip-Hop Business Journal

'Billboard of Hip-Hop' to carry 150,000 circulation.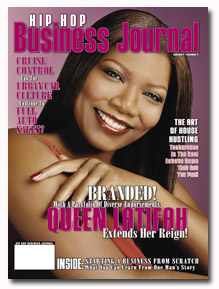 The publisher of a pioneering 1980s hip-hop magazine is set to launch a pair of business magazines targeting the genre's entrepreneurial community.
The first, called the Hip Hop Business Journal, was launched earlier this month by Vincent Carroll, a hip-hop industry veteran and founder of the late Hip Hot Hit List, what he calls the "world's first rap magazine," and the first dedicated to the music's culture.
Carroll, who is spending about $2.5 million on the launch, says he is targeting a largely untapped demographic—one with "$500-$600 billion in spending power," he says. "From Disney to Wall Street to the Bronx, this [magazine] is going to be about the business of hip-hop."
"It's going to be [like] the Billboard of Hip-Hop," Carroll continues. "It's a void that needed to be filled."
The 150,000-circulation Newark-based bimonthly is being published by Vegas Style Entertainment, a marketing company. The first issue features Queen Latifah on its cover.
Another planned title, Video Star magazine, will focus on aspiring music video, television and film actresses.
Meet the Author
---