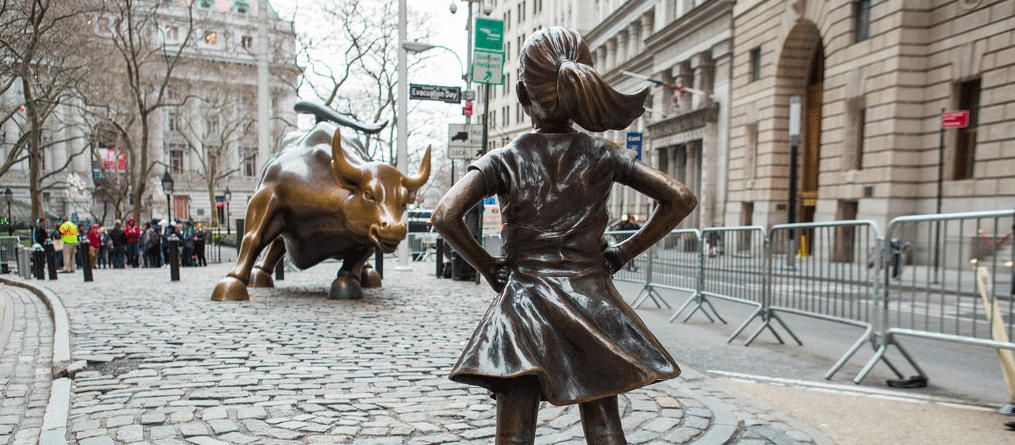 ---
Perhaps the biggest export from last week's annual Cannes Lions festival — other than media reporter snark and the constant reminder that we still, somehow, haven't retired terms like "ever-changing media landscape" from the lexicon (we are all guilty) — was optimism in the face of adversity.
Publishers boasted about the value of brand safety while railing against fake news, platform execs touted their abilities to bring people together while shrugging off questions about pulling people apart, and brand marketers were lauded for their creativity in "curating experiences" over, presumably, tired old product pitches.
The now-famous "Fearless Girl" statue — awarded the coveted Grand Prix honor in four separate categories, in part, for its depiction of the marginalized defiantly standing up to a symbol of an economic juggernaut — may as well have doubled as a mascot for the publishers in attendance.
By now it's a well-established idea that, in order to preserve their ever-shrinking share of the digital ad spend in the face of platform dominance, publishers must play ball. And so it was indeed a seminal moment — as The New York Times' Jim Rutenberg, among others, rightfully pointed out — when 21st Century Fox revealed on Tuesday that it would follow YouTube's lead in adopting the non-skippable, six-second video ad format in place of the widely used 30-second TV spots typically repurposed for mobile ads.
Clearly, prioritizing the user experience is back en vogue.
If you think this doesn't apply to your business (although, given that Salesforce reported just last week a 204-percent increase in video ad spending by B2B marketers since 2015, it probably does) consider it a lesson in brand positioning, regardless of the medium.
That same Salesforce report indicated that more than one-third (34 percent) of marketing budgets are now earmarked for channels marketers didn't know existed five years ago. Furthermore, of 3,500 marketers surveyed, 68 percent report that their company is increasingly competing on the basis of customer experience.
For marketers, that means providing value to consumers that extends beyond brand messaging. For publishers, it means opportunity. What better arena for companies who specialize in engaging audiences with powerful storytelling?
A study released today by, full disclosure, Time Inc., indicates that two-in-three consumers trust custom content more than traditional means of advertising. With the battle for attention increasingly complicated by a rising demand for trust and transparency, positioning your media brand as authoritative voice that's committed to serving readers above all else has, arguably, never been more important.
Last week, when National Geographic revealed a five-year "multi-platform" partnership with Rolex aimed at "raising awareness of the planet's challenges," in part by leveraging Nat Geo's "inspirational storytelling" and "trademark journalism and photography," according to president and CEO Declan Moore, Rolex spokesperson Arnaud Boetsch cited Nat Geo's long-standing commitment to its brand mission as the key factor in selecting the title as a media partner.
"We have shared a vital mission of exploration with National Geographic for 63 years," said Boetsch in a prepared statement, "and are delighted to deepen our partnership as our knowledge evolves, focusing on scientific research, exploration, and conservation."
---