Mansueto Names Ex-Inc. Exec. as President

Publisher acquires Bob LaPointe's Trendline Communications.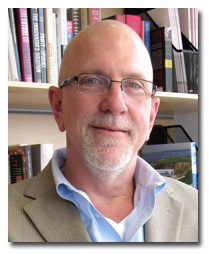 A little more than a month after John Koten stepped down as Mansueto Ventures CEO, the company announced today that Bob LaPointe, former president and CEO of Inc.com, will rejoin the magazine as president.
In his new role, LaPointe [pictured] will oversee Inc.'s business-side departments and will work out of Mansueto's New York and Boston offices.
Mansueto also said today it has acquired LaPointe's Trendline Communications. Trendline's Jon Feld will join Mansueto as editorial director of Inc. and Melissa Stern will serve as an account manager.
In a statement, Mansueto said the acquisition and appointments "allow the company to be even more aggressive in pursuing new business opportunities and illustrates our commitment to expand the influence of both the Inc. and Fast Company brands."
In Koten's absence, the company formed an executive committee made up of CFO Mark Rosenberg, Fast Company editor Bob Safian and Inc. editor Jane Berentson. LaPointe will join the committee, the company said.
LaPointe first joined Inc. as circulation director when the magazine launched in 1979. He also launched and led the Inc. Business Resources division before leaving the magazine in 2001. Joe Mansueto—the billionaire who founded Morningstar Inc.—purchased Fast Company and Inc. in 2005 from Gruner + Jahr for $35 million.
Meet the Author
---