Manhattan Media Acquires Latin Business Magazine, Forms Company

Miami Media to oversee company's businesses in Latin American markets.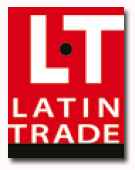 Manhattan Media, the company that purchased Atlantic Media's 02138 magazine earlier this month, has acquired Latin Media Management—including Latin Trade magazine and the Bravo Business Awards.
As part of the acquisition, Manhattan Media has formed Miami Media, a subsidiary company to oversee these acquisitions and future business with a focus on Latin America, the Caribbean and southern Florida. Longtime Latin Trade president and publisher Mike Zellner will serve as Miami Media's editorial director.
According to Manhattan Media chairman Richard Burns, Latin Trade has "a terrific history and high reputation for editorial integrity. We will work with the best of the old company's staff, talk closely with our readers and advertisers, and invest heavily to support our plans for expansion."
Launched in 1993, Latin Trade is published in English, Spanish and Portuguese and covers regional business trends in Latin America and the Caribbean. According to its media kit, the magazine has a monthly circulation of 87,324, less than 10 percent of which is in the U.S.
Manhattan Media, which also publishes Avenue magazine, announced its acquisition of irreverent Harvard alumni title 02138. The company plans to increase the 02138's frequency from quarterly to six times per year in 2009, as well as to roll out similar magazines for all eight Ivy League universities.
Meet the Author
---