Managing a Magazine Like Starbucks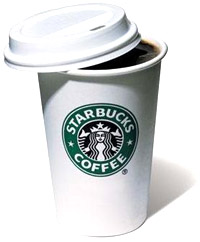 FOLIO: has asked me to blog occasionally for their newly designed, recently launched Web site. I was both flattered and flummoxed since I haven't had to deal with deadlines, or word counts since my days as a journalist way back when our businesses were called trade magazines and trade shows, rather than b-to-b media, the event business and content factories.
So my first question was, what would you like me to write about?
I have a passion for all things "e." I love new technology, but I'm not really an expert. I've been in the magazine business in one shape or another since college, writing, editing, selling and publishing.
But there are many others who are currently fighting that good fight. I've run a number of major trade shows, like PC Expo, Internet World, Variety Merchandise, Natural Products Expo. But again, there are many people more qualified to blog on the in-person business than I am.
FOLIO: suggested I discuss the M&A business since I am now in partnership with one of the most respected, and most successful private equity firms in the business, ABRY Partners. And although I am clearly now involved in the acquisition and investment business (at least until we make our first platform deal), I thought I'd save some thoughts on that path for a future blog.
So today, I'm going to touch on a topic near and dear to me: management of creative, energetic, and passionate people. The people who make the media landscape so interesting and an exciting career.
I've always thought that Starbucks got it right. If senior management spent it's time recognizing that their most important constituency is not their customer base, not their shareholders, but their employees, there would be more successful businesses where people actually liked to work.
Focus on your staff. Recognize that each individual is crucial and should be treated in a unique and personally designed way. Make the environment one where risks can safely be taken, where energy and extra effort is rewarded, and find many ways to compliment and congratulate. Communicate, over-communicate, and communicate again with your team. Respond quickly to their issues, questions, problems. You don't always have to say yes, but you do have to react quickly and be clear in why you might be saying no.
Management is easy. Remember that your people will always give you 95%. It's great managers who can lift the spirits of their staff so that they get that additional five percent.
Meet the Author
---